Tapping the Craft Beer Culture with the Right Equipment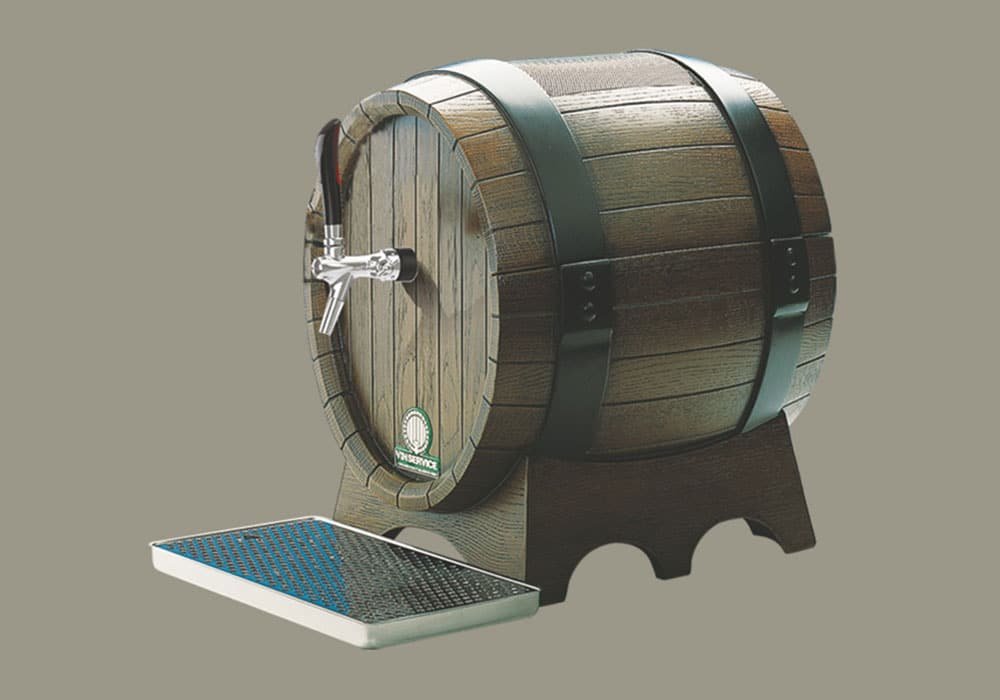 Ranjan Jain
MD, Elanpro
India is witnessing a massive explosion in the craft beer industry. And it can very well be credited to home-grown brands offering experiential taste and increased focus from global brewers. This demand has led to a positive growth of pubs, breweries, microbreweries and bars which can be seen mushrooming.
As a result, the palates of Indian beer enthusiasts are becoming more sophisticated and open to variety. It is the combination of variety and taste that creates a name for any taproom. When in bar, it is expected for each beer to taste exactly as it was intended, served expertly. A perfectly poured cold liquid gold is what customers come for. That's why historically palatable beer could only be brewed in climates and seasons that allowed sufficient natural cooling of the fermenting beer. Discovery of refrigeration made it possible for beer to be made and served everywhere. Today, refrigeration is involved in more steps of the beer making and serving process than one can imagine. And if that is not right, there are high chances to hit an operational roadblock.
Ambitious bars and breweries are becoming innovative with their serves. If a bar is putting a draft, bottle or can on menu, it is making a commitment to its customers to serve it right. However, it has been noted that amongst other things, every pint or glass speaks of the pride that an establishment invests in apt refrigeration units.
ELANPRO aims at providing quality draft beer equipment, draft beer towers, draft beer dispensing systems, chillers and more. The company is committed to
progressive and dynamic offering providing its customers with innovative solutions. Our aim is to augment the culture of compact and highly efficient bar space with performance- pumping refrigeration equipment.
It is important to create a vibe that lives up to the imagery of the drinkroom. An array of options are available to ensure not only a stunning environment but also the right serving temperature for beer. Products like draft beer tower and dispenser accentuates the presentation ensuring quality and taste; backbar or display chiller serves as an optimized showcase for the trending bottles and cans while maintaining the freezing temperature; and a glass froster helps serve those chilled drinks in an adequately frosted glass.
Draft beer towers come in different shapes and sizes. Selecting the precise design is important for appealing to customers and building the atmosphere you want for your bar or restaurant. These products need not be outrageous but sumptuously amplifying the interiors. Draft beer towers can be chrome plated, brass, or made of polished stainless steel–all of which can be customized with hundreds of creative tap handles.
We have a wide range of unique and innovative beer dispensers and towers modeled to fit in any style. For example, one of our product – Botte is manufactured by Vin Service and engineered with the brand's "dynamic cooling technology" for temperature stability and rapid cool down. The equipment comes with a strong cooling system intended to work with aluminum cold plate. Designed in the shape of a Keg, this savvy dispenser enables beer servers to conveniently store and serve a wide variety of chilled beer, right from the brewery, fresh on tap.
We also has an illuminated draft beer tower to dispense cold beer from the pre chiller. Elanpro Ice Fall Tower is a compact device for manual dispensing of foamy beverages. Again a glycol less product, it has thermoelectric cells which helps ice grow on the anodized aluminum plate of the tower saving 40% less energy than traditional systems. The cutting edge design of the product enables creation of ice on the tower which gives an eye catching frosted glass effect. This ice can be created every day within 20 minutes. An easy to maintain product, it has a user friendly control panel for various ice layers.
Elanpro's range of draught beer dispenser and tower is equipped with Sub Zero Cooling. Precision is engineered exclusively to further enhance the most efficient operation in harsh and humid conditions of India. Available in various sizes, these products increase efficiency and provide advertising & branding opportunities.
Apart from these dispensers, a whole lot of refrigeration units help with efficient operations of complex affairs of a bar or brewery setting the standards aside on a busy night. For instance, a backbar or a display chiller gives an impressive sales opportunity for bottled and canned beer. While buying a backbar or display chiller, one should be very clear about the size, format and the function appropriate for your outlet. A wide variety of such coolers are available in the market. Elanpro has an exclusive range of backbar or display chiller to exhibit the soul of the pub or a brewery. Our range of backbar and display chiller is equipped with glass door units and adjustable shelves for a better showcase of products. Important features like internal air circulation for better temperature consistency and digital temperature control are also kept in mind for these behinds. The internal lighting in the glass door back bar coolers is a vital feature as it allows the customers to view the displayed drinks.
Other products such as Glass Frosters and Ice Machines are necessary to serve the cold, experimental cocktails at right temperature. A glass froster enables quick cooling of the glassware used for serving various drinks. To address the demand for ice on a busy night one can bank on Ice Machines. Elanpro has Ice Machines delivering high quantities of customized ice maintaining consistency and energy efficiency. With a small operational footprint, these machines can fit into confined areas—particularly important for nightclubs and bars, where space is at a premium. This product is also equipped with a light inside the bin for constant and reliable monitoring of the system.
Elanpro offers solutions ranging from cooling units to serving units ensuring highest quality pour every time. At Elanpro, we are passionate about the worth of your cold sudsy beverage. Our affordable hi-tech range of revolutionary bar and brewery equipment combines productivity, reliability and ease-of-use with aesthetic appeal and quieter operation.
However, a cooling equipment needs regular cleaning to keep a steady and flavorful flow of beer. Draft beer when exposed to high temperature leads to contamination therefore regular sanitization of dispensers and towers is imperative. Other equipment should also be cleaned regularly as cleaning and sanitizing systems plays an important role in ensuring product quality.
Most of our products are simple to use and fuss free when it comes to cleaning. The innovative technology used in ELANPRO's offering makes it easy to operate and easy to clean. For instance our ice machines have Micro Computer Control system i.e. it has a voice function to broadcast fault. Such features along with our pan India presence and a team of experienced technical personnel handling installation, preventive maintenance and emergency repair services plays a very important role in ensuring minimum challenges faced by the customer.
Beer is possibly the most global drink and it is increasing its presence in India. An incredibly versatile drink, it has made its place amongst the classes and the masses. However, it is flavorsome and energizing only when stored and pored right. So, investing in a right refrigeration equipment will help serve the perfect glass of beer and enhance the ambience.
ELANPRO aims at providing quality draft beer equipment, draft beer towers, draft beer dispensing systems, chillers and more. The company is committed to progressive and dynamic offering providing its customers with innovative solutions. Our aim is to augment the culture of compact and highly efficient bar space with performance-pumping refrigeration equipment.
In the end, I would like to say that if owners provides an aesthetically pleasing place ensuring every beer they pour is perfect, the consumers will automatically know where to go bottoms up.