The Top-Rated Beer Books Every Enthusiast Must-Read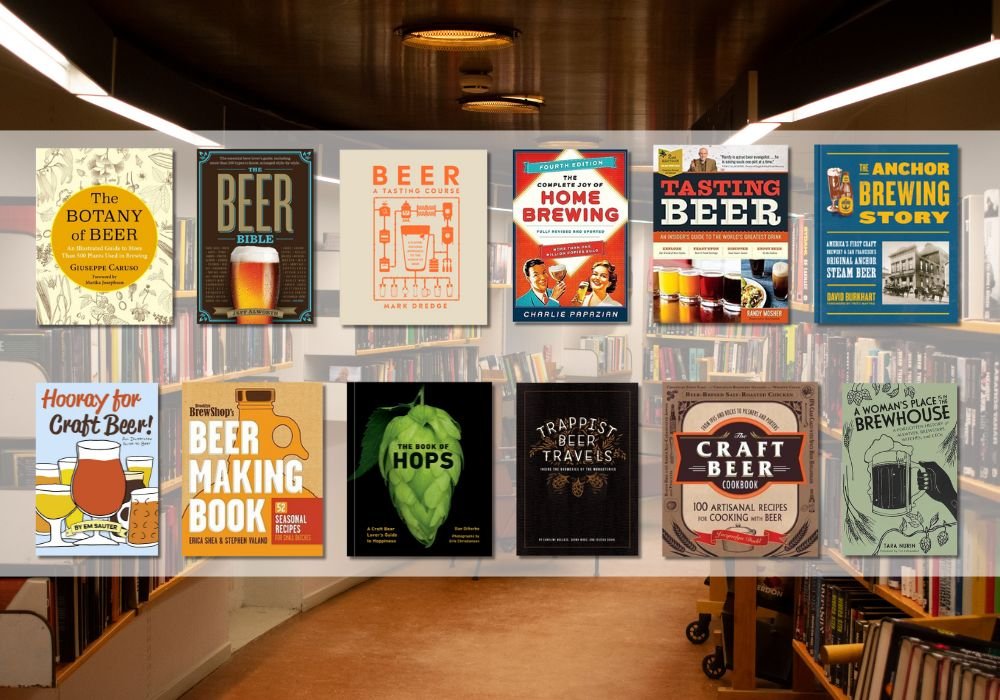 The world of beer is incredibly diverse, with countless styles originating from different regions and cultures. Reading beer books can provide a well-rounded and deeper understanding of beer, from its history and production to its cultural and social significance. Whether you're a casual beer drinker or a dedicated enthusiast, there's likely a beer book that can pique your interest and contribute to your knowledge and enjoyment of this ancient and beloved beverage.
The beer books can provide insights into how beer has evolved over time, emerging new trends, innovations, and techniques. Staying updated through beer books can help you keep pace with the latest developments. For homebrewers, beer books can guide you through the brewing process, providing step-by-step instructions, recipes, and tips to help you create your own delicious brews.
If you love beer, delving into beer books can be an enjoyable and fulfilling hobby. Here are 12 of the best beer books you should read right now.
1. The Botany of Beer
The Botany of Beer is a comprehensive and gorgeously illustrated compilation of the features and properties of plants used in the production of beer all over the world. This book appeals to a wide range of readers, from beer admirers to botany enthusiasts, and it contains valuable details for both homebrewers and professional brewers.
Giuseppe Caruso, the botanical expert gives academically precise descriptions of over 500 species, supplemented by his own hand-drawn ink illustrations. Caruso goes into detail about each plant's usage in beer manufacturing, including what parts are utilised, as well as its chemical composition, potential toxicity, and examples of brews and styles in which it is commonly used. It demonstrates how botanical knowledge can unlock new doors for today's and tomorrow's brewers.
Buy here: Amazon 
2. The Beer Bible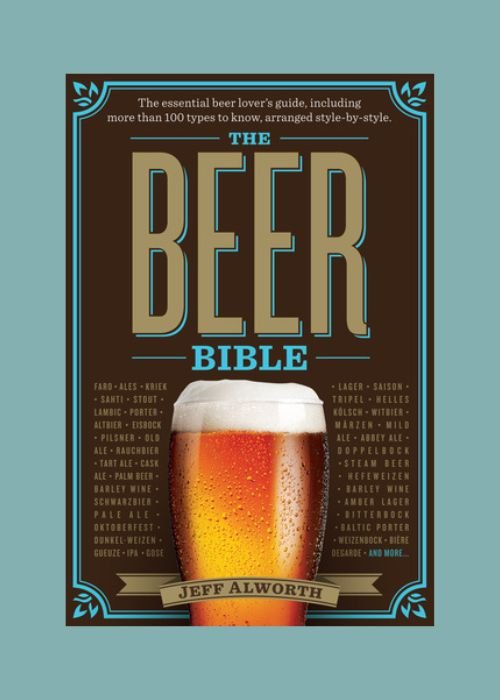 The Beer Bible, written by an expert from the West Coast, where America's craft beer revolution began, is the ultimate reader- and drinker-friendly guide to all the world's beers. History, the art of tasting, backstories and recollections, suitable glassware, mouthfeel, bitterness units and more—it's all here.
There's everything a beer enthusiast wants to know about the hundreds of different original types of brews, from bitters, bocks, and IPAs to weisses, , lambics, milk stouts and more, divided into four broad families—ales, lagers, wheat beers, and sour and wild ales.
The book is created for dedicated novices, who will appreciate the "if you like X, try Y" feature; intermediate beer fans looking to dig deeper; and true geeks, who will discover new knowledge on every page.
Buy here: Amazon
3. Beer: A Tasting Course
Beer: A Tasting Course is a "must-add" to collection book for every beer connoisseur. This is the encyclopedia of beer styles, helping you detect flavors with your eyes, nose, and tongue. 
Open this book and embark on a journey through more than 50 different beer styles, including smoked black lagers, sour-fermented wild ales, triple green-hopped IPAs, and cask-matured barley wines. Each tasting will demonstrate you how to recognise how aroma, taste, texture, and finish all contribute to create the distinct flavour profile of the particular beer style. You'll learn which distinctive ingredients and characteristics of the brewing process combine to generate each variety, and concise reviews of the best examples from worldwide will inspire you to go deeper. Travel through time and world to learn about the ongoing tale of beer, its history, and its creativity. Learn how to pair beer with food as well as how to cook with beer.
Buy here: Amazon 
4. The Complete Joy of Home Brewing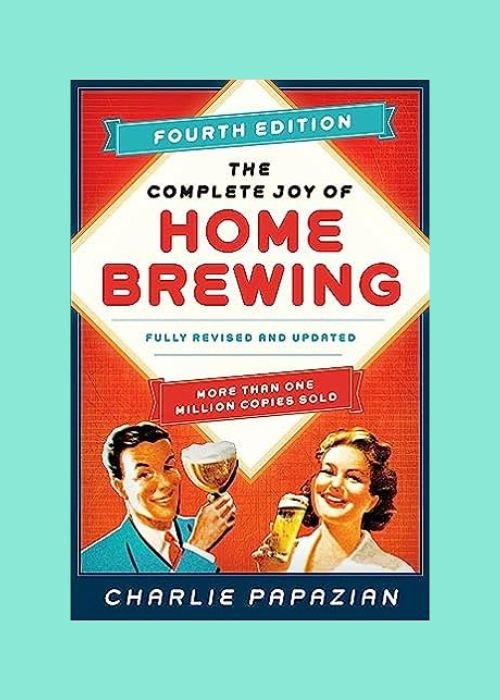 From stouts, ales, lagers and bitters to specialty beers and meads, The Complete Joy of Homebrewing is the ultimate guide to understanding and making beer. Everything you need to get started is right here: the fundamentals of creating a home brewery, world-class proven recipes, easy-to-follow instructions, and the advancements in brewing.
This entirely revised and updated edition includes an updated and extended homebrew recipe chart with 53 Traditional Beer Recipes, A Beer Styles chart with simple descriptions of essential flavour and aroma characters, and homebrew technical data for creating your recipe formulations. A collection of over 75 beer types, each with description of strength, hop aroma, bitterness, flavour, colour, sweetness, and alcohol %.Charts with details and applications for 68 hop varietals and many more.
Buy here: Amazon 
5. Tasting Beer: An Insider's Guide To The World's Greatest Drink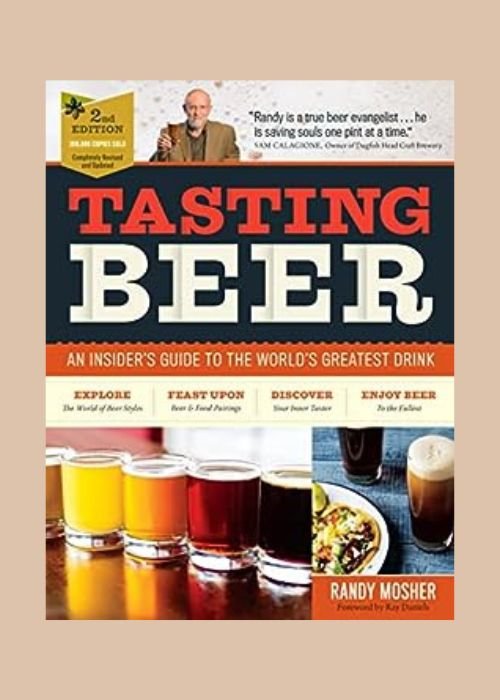 Uncover the mysteries hidden in every bottle of the world's best drink!
Best-selling, revised and updated, The second edition of Tasting Beer offers detailed research data on beer styles, flavour profiles, and sensory evaluations.
Everyone knows how to drink beer, but few understand how to taste it by grasping the nuances of brewing, serving, and food combinations. Learn about the ingredients and brewing procedures that distinguish each variation and how to identify the colours, aromas, flavours, and mouthfeels of all the major beer styles.
Buy here: Amazon 
6. The Anchor Brewing Story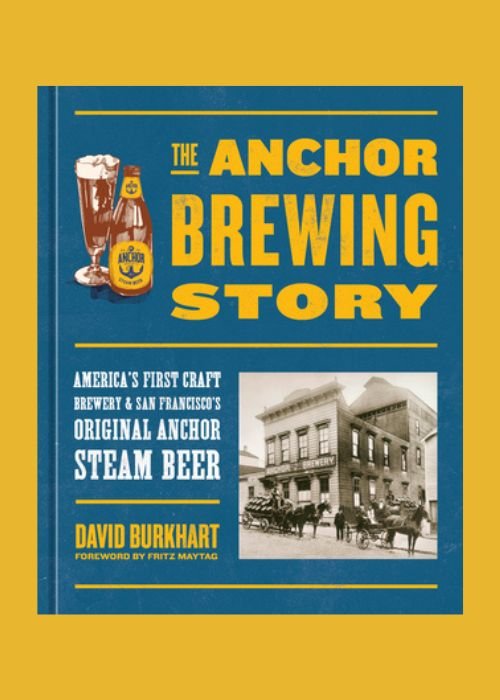 The Anchor Brewing Story by Burkart is a beautiful hardcover book in which he has combined all of his research, tales, and facts.
It's a sweeping illustrated story of America's oldest and most iconic craft brewery, complete with a history of American brewing traditions and homebrew recipes for Anchor's top brews including Anchor Steam and California Lager.
It is a book for homebrewers, pro brewers, beer drinkers, entrepreneurs, and anyone who enjoys a good comeback story. It contains 300 images, many of which are shown for the first time, as well as original homebrew recipes for four of Anchor's iconic brews (Anchor Steam, Anchor California Lager, Anchor Porter, and Liberty Ale).
Buy here: Amazon 
7. Hooray for Craft Beer: An Illustrated Guide to Beer
Hooray for Craft Beer! is a simple, easy-to-read handbook with engaging visuals. This book is an amusing and informative journey through the history and world of craft beer, told with wit and humour and 100% illustrations. As you go on a whirlwind voyage across the world to uncover the origins of favourite beer genres, you will investigate every aspect of beer, from the ingredients and brewing process to glassware and tastings.
Buy here: Amazon 
8. Brooklyn BrewShop's Beer Making Book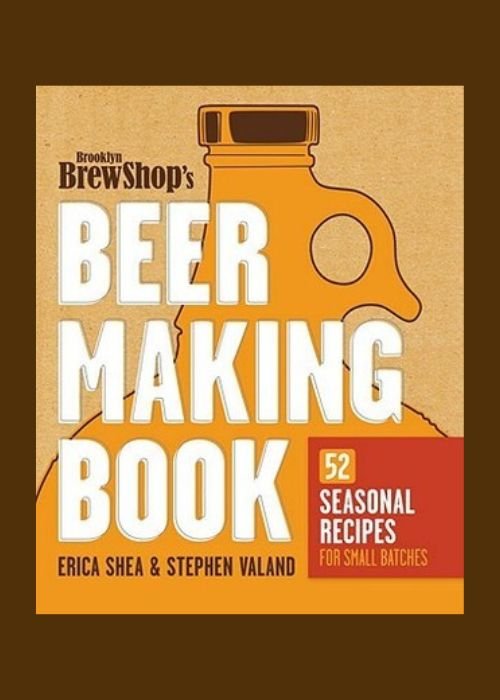 If you're ready for a challenge and want to try some seasonal brews, this book is for you. It's a recipe book for folks who prefer to drink seasonally and a great companion to John Palmer's How To Brew.
The Brooklyn Brew Shop's Beer Making Book moves brewing from the cellar to the kitchen. Erica Shea and Stephen Valand demonstrate how, with a small area, a few tools, and the same ingredients used by brewers, you can make a delightful craft beer right on your hob.
This book takes a fresh look at artisanal brewing and is a must-have for beer aficionados and seasonally conscious cooks.
Buy here: Amazon
9. The Book of Hops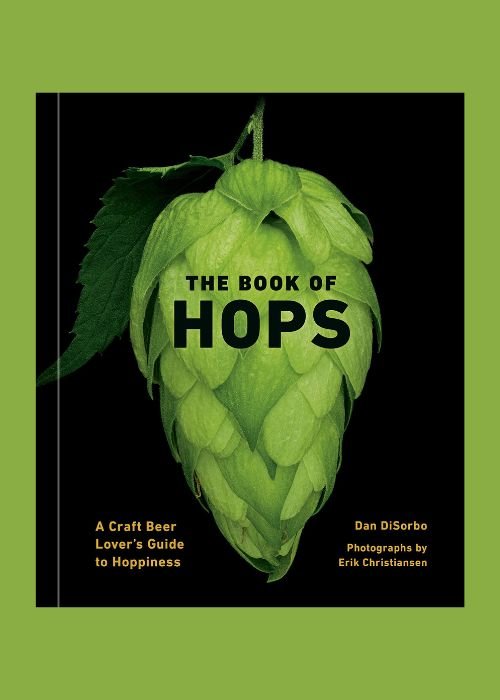 The Book of Hops is the first completely illustrated guidebook for craft beer enthusiasts, combining high-quality images of the fifty most popular hop species with factual information. Hop flavour has been the driving force behind craft brewing, whether it's a floral Cascade, spicy Saaz, juicy Citra, or a blend of multiple kinds. If you consider yourself a true "hop-ophile," this is the book for you. Everything from the hop's specific flavours, smells, and bitterness is included.
Buy here: Amazon
10. Trappist Beer Travels : Inside the Breweries of the Monasteries
Trappist Beer Travels takes you inside the world's most renowned Trappist breweries, from Chimay to Westvleteren. Along the way, learn about their history and breweries, pick up useful travel ideas, and appreciate new and historical images as well as artistic artwork portraying the spirit of each site.
Buy here: Amazon 
11. From IPAs And Bocks To Pilsners And Porters: The Craft Beer Cookbook
The Craft Beer Cookbook demonstrates how to seamlessly integrate your true love, beer, into every meal. The recipes in this book are not only delightful, but also captures the rich notes and flavours of a perfectly balanced beer, from delicate pork chops marinated in a strong and zesty IPA to apple fritters drizzled with an amber ale caramel sauce.
Buy here: Amazon
12. A Woman's Place Is In The BrewHouse: A Forgotten History of Alewives, Brewsters, Witches, and CEOs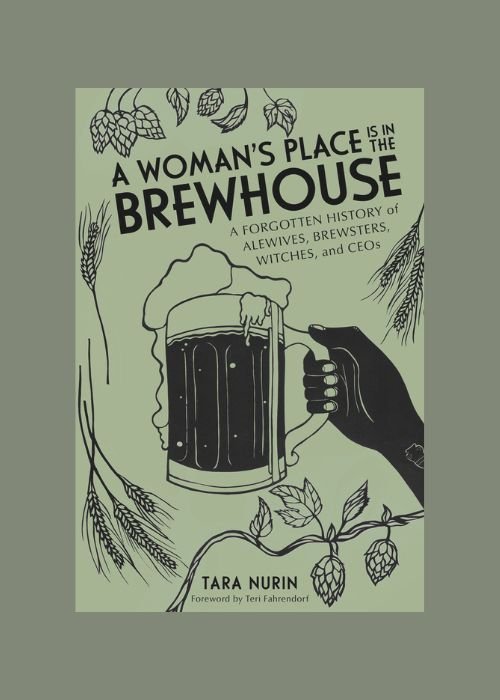 Throughout much of human history, women, not men, have produced beer. A Woman's Place Is in the Brewhouse honours the achievements and influence of female brewers while delving into the causes that have driven them out of the brewing industry. Women have been brewers for the family or village for hundreds of thousands of years.
While the true history of women in beer has faded through time, Nurin brings it back to life, penning an inspirational story that resonates in today's largely white, male craft beer business. This is the book that anyone working in the industry or who like craft beer should read.
Buy here: Amazon