Quality is the Biggest Strength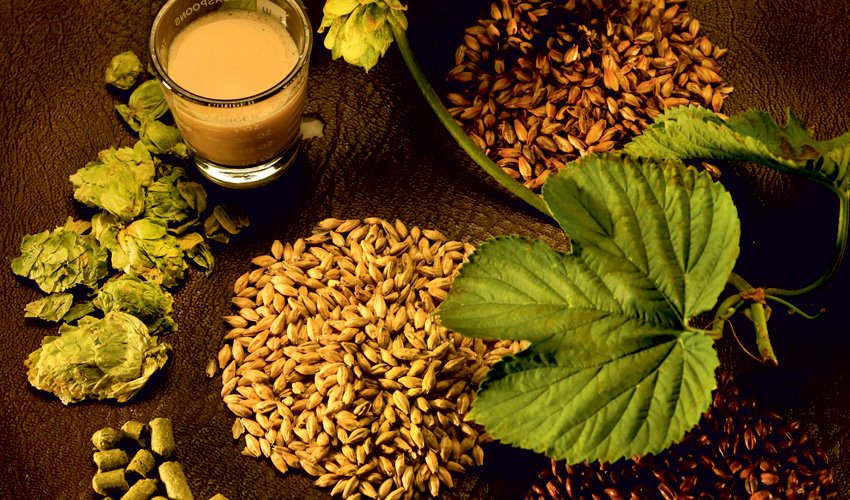 The rapidly growing beer industry in India is very sensitive to the quality of raw materials, so ensuring international standards are met is imperative to establish oneself as a brand in this industry, says Jatin Patel, Sales Head India, DVKSP Impex, in conversation with BW Editorial team.
How do you perceive the Beer Market in India and how has the Malts & Hops Market Grown with it.
Beer is the third largest drink in the world after water and tea. Beer consumption in India has increased by double digits over the last few years. Until a few years ago there were only a few options available and in a very limited market, but after craft/draft breweries coming on the floor, the market is booming and creating beer awareness with lots of different flavoured beers. India has a very high percentage of young population. People are travelling across the world and specially to beer countries, and they are now aware of good beer. So they are always looking for good beer in India as well. Besides, they know of the health benefits of good beer. So today, all beer brands are doing very well and Karnataka, Haryana, Maharashtra, Goa, Tamil Nadu and Andhra Pradesh are the fastest growing markets in India.
To produce good beer you will require quality ingredients. Hops and Malts are primary ingredients for beer manufacturing. Hops are farmed in Germany, Czech, Slovenia, USA, New Zealand and UK, with every country's product having a different flavour. Then there are traditional hops. Malt has huge production belts in Germany and central European countries, USA, Canada, Australia, Russia etc. Most brewers prefer 2 Row malts for manufacturing a good beer.
What is DVKSP about and how has it Grown over the Years?
DVKSP Impex operates in the area of import and export for a variety of Breweries products. We have, I can say confidently, worked very hard to gain the expertise we have achieved in this field. Today we are one of the leading suppliers of malts and hops in India. And have built several alliances based on trust that have proven to be long-term trading relationship with our global clientele. They rely on us for offering the highest quality products from across the globe. We have very good network in India with world class warehouse infrastructures in Ahmedabad, Mumbai, Bhiwandi, Pune, Bangalore, Gurgaon, Hyderabad, Kolkata, Chennai etc.
What are the products that you offer in the Indian Market?
In India we have created a niche in the market for hops, malts and other breweries products. We have been able to make inroads in the market because we believe in quality, not quantity. We are offering more than 50 types of different bitter and aroma varieties of hops to the Indian market, all of which are procured with stringent quality norms. We are also supplying more than 40 types of base and speciality malts from the world over, manufactured by leading maltsters.
How does one tell good malt and hops from ordinary ones? What factors help determine its high quality? How do you meet these standards?
In most cases, international standards determine the quality of hops and malts that are supplied worldwide. All our ingredients are procured and produced with international standards as well. For instance, all our malts are 100% traceable from barley field through all stages of malting process up to the delivery, confirming to Regulation EC/178/2002 of the European Council regarding traceability. They are produced using the traditional process of over 9 days, and  come with a warranty of high modification of the grain and real top quality of premium malts. We can safely say that none of our malts contains any genetically modified organisms as defined by European Directive 2001/18/EC, which means that all our malts are GMO FREE guaranteed. They are manufactured in strict conformity with the internationally accepted requirement of HACCP (Hazard Analyses of Critical Control Points) currently in force and the ISO 22000 Food Safety Management System and conform to EU and International regulations regarding the maximum allowable residues of pesticides, herbicides, fungicides, insecticides, as well as traces of mycotoxins and nitrosamines.
And finally, the malts we bring to India are transported only by GMP-certified transporters.
Similarly for hops, the plantations we source hops from, rely only on origin authorised institutes, so all are produced under guidelines of USDA and European Hop Standards. They are also tested under ICE-3, HPLC methods with authorised labs. They are put through a drying process 8-12 hours with controlled temperature and moisture, while the crushing and pelletizing is done with international standard automated temperature control and cooling process. For packaging also, international standards are followed in processes using Co2, Nitrogen and Vacuum machines. With the above standard we are following, we guarantee our products. Also all our infrastructures for inventory are temperature and humidity controlled as per international standards for storage.
What future do you see for the beer market in India?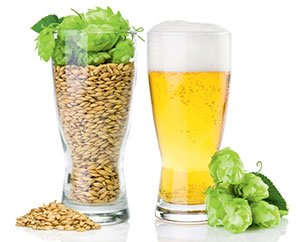 We are in the industry, and can clearly see a very bright and encouraging future. Since India has a bigger proportion of young population, the beer industry will see even better growth. Young, more aware and better travelled people are more passionate for good drinks. With this view, most existing breweries in India are expanding their product line with quality brewing. And over the last 5-6 years, craft breweries and pubs have entered the foray, so they will also add to the boom in the market. With so much appreciation, both craft and draft will constantly be innovating to bring new, more interesting products to the market, and always get more beer lovers into their fold. Hopefully government laws will also change in favour of the industry soon. Once that happens, the sky is the limit for future of beer in India.
People are travelling across the world and to beer countries and they are now aware of good beer. So they are always looking for good beer in India as well. Besides, they know of the health benefits of good beer
The Quaff Gurugram
The QUAFF Gurugram, organised by DVKSP Impex  Private Limited, was held on 13th Dec 2016 at India.  It was partnered by Castle Malting S.A., Belgium, RJ Brewing Solutions, India, Tales of Froth, India, Bright Beer Yeast, Canada and Fermentis Beer Yeast, France.
On the occasion, a number of specialists in the industry shared their expertise and information. Silvia Chalkou Marketing & Sales Manager from Castle Malting S.A. Belgium, Bruno Bonacchelli, Master Brewer, Castle Malting S.A. Belgium, John Eapen of Tales Of Froth, Ishan Grover, the Master Brewer and Partner RJ Brewing Solution India, Dante Phillips of Bright Beer Yeast, Canada and Pit Joseph from Fermentis Beer Yeast, France, spoke in the event.
The event was focused on technical discussions.
There was a presentation about the history of beer, after which Bruno shared his experience and solutions for great beer. This was followed by a brew session "by the brewer, with the brewer, for the brewer'. There were open discussions between the brewers with a joint brewing session, where participating brewers got solutions for their queries. The second interesting part of the event was the Open Forum, held for the first time in India.
The Quaff event was a very fruitful forum for all brewery owners and brewers because it was educational as well as commercial. New products were introduced to consumers and features were discussed, adding value to both brewers as well as vendors.
A hearty lunch and beer rounded off the event.
The success of the Quaff event in Gurugram has provided the encouragement for organising more fruitful sessions in all cities with breweries very soon.