Play it Like Beer with Beer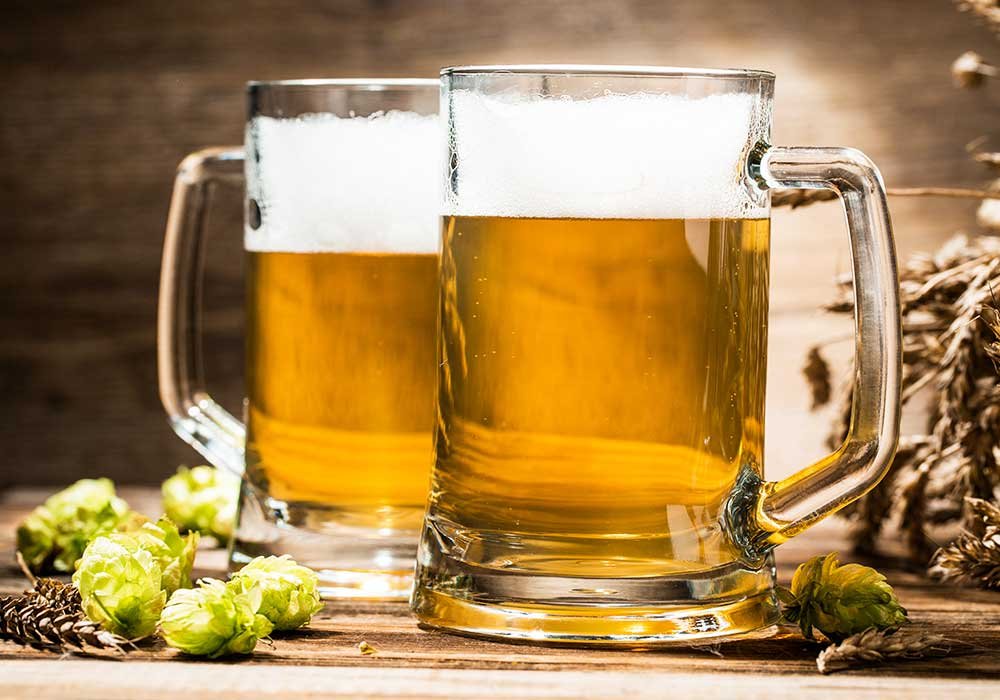 CHATTY GIRIJA
Beer Versatilist
There are uncanny similarities and contradictions between beer and sports. Beer or any kind of alcohol labeled clearly mentions that consumption of alcohol is injurious to health. On the contrary, playing any form of sport is strictly considered beneficial to health. Inspite of contradicting personalities, alcohol (especially in the fermented form of beer) and sports are indelibly intertwined between fans, teams and franchise owners.
The relationship between professional sports and the beer industry is reciprocal. Beer makes the games go down more smoothly, and, in turn, athletics brew enough demand to turn breweries into corporate powerhouses.

Athletes & Beer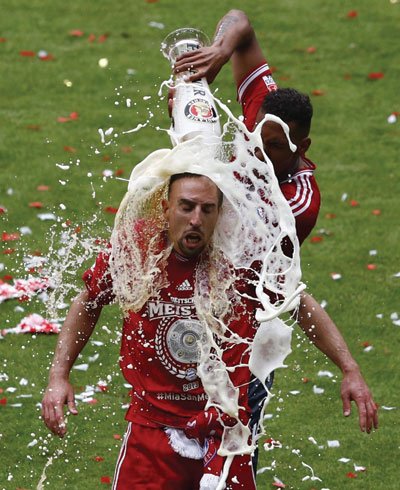 There's an undeniable connection between earning sweat and knocking down few beers. Research shows that athletes are more likely to imbibe, the harder they play, more they *drink. Carbs and calories aside, there are actually a lot of reasons for athletes to down a post-sweat pint or two. From reducing muscle soreness, replacing lost fluids, and maybe even preventing kidney stones, athletes prove they deserve few rounds of beer to calm their nerves and pump their adrenalin levels.
*All in moderation
India scenario
Beer & alcohol companies can own teams but players are not appreciated for endorsing beer brands unless disguised under the crown of surrogate advertising. Advertising laws in India limits alcohol, cigarettes and tobacco brands purely to surrogate advertising campaigns.
On a strong note, Indian cricketers had a relaxed time in the Caribbean with the West Indies squad spending quality time at the pristine beaches. However, the Board of Control for Cricket in India (BCCI) didn't approve of couple of players posing with beer in their hands and urged them to behave as "role models". Sounds like double standards but that's the way it is.
Making it light for India, Australian captain Steve Smith reached out to IPL teammate Ajinkya Rahane and the Indian team by offering a round of beer after the end of the bitterly fought Test series, won by the Australian hosts. Australian culture encourages having beer with rival players once the contest is over. Peace over pint!
Sport fans & Beer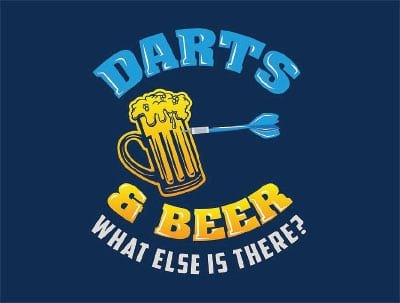 Without doubt, beer is as much a part of sports as the equipment's armed to play the game.
Across the world people love to watch sports live in a stadium or at home on television love the sport in the company of beer and friends.
84 percent of U.S. adults reported that they drink alcohol while watching American football on TV with 83% hitting the bar during a live event. People are less likely to indulge themselves at a tennis game, though alcohol consumption rates are still high with 67% of people drinking during a live event.
Fans of American football, soccer, horse riding, NASCAR, hockey fans cant live through a game without beer matching their cheer levels. Darts may not be on favourite sports watch list but drunkest fans are found around the board. Next time watch the World's Dart Championship to get a glimpse of blackout fans.
India scenario
However that's not the case in India. India's drinking laws and regulations report a different story on beer and sports. Alcohol companies can own franchise teams and even sponsor the events, but audiences are prohibited from consuming beer or any alcohol at a live match. Fortunately sports fans are given the privilege to enjoy beer at outdoors telecast bars and pubs or privately at homes
Sports & Beer companies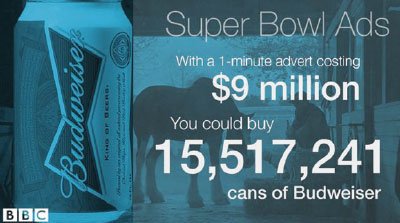 Anheuser-Busch InBev struck a $1.4 billion deal with the NFL more than two years ago to make Bud Light the league's official beer sponsor through 2022. The company also pays MLB an estimated $40 million annually for similar rights, and Miller Coors' seven-year agreement with the NHL is worth nearly $400 million. All these add up heavy barrels of revenue without factoring in concession beer sales.
Budweiser's one-minute ad tells the story of a lost dog that is reunited with his owner. Nine million dollars can buy you a lot of beer cans at the price of 58 cents in a 12-pack.
Leagues would take significant financial hits if they halted their official beer sponsorships, these blows would be far from fatal. In 2017, the NFL posted revenue of $14 billion. Take away its sweet Bud Light deal, and that haul goes down to $13.8 billion. Who would do that to the love of sport and sport lovers!
What makes beer and sports a great team?
Beer always plays a fair game; a cheerful champion and a sporty loser when the pints fall flat. Everyone is cheerful at the end of the game. Regardless of who wins or losses the game, beer definitely wins high.
Let's open one just for that.