Look Ahead To These Top Beer Market Trends In 2023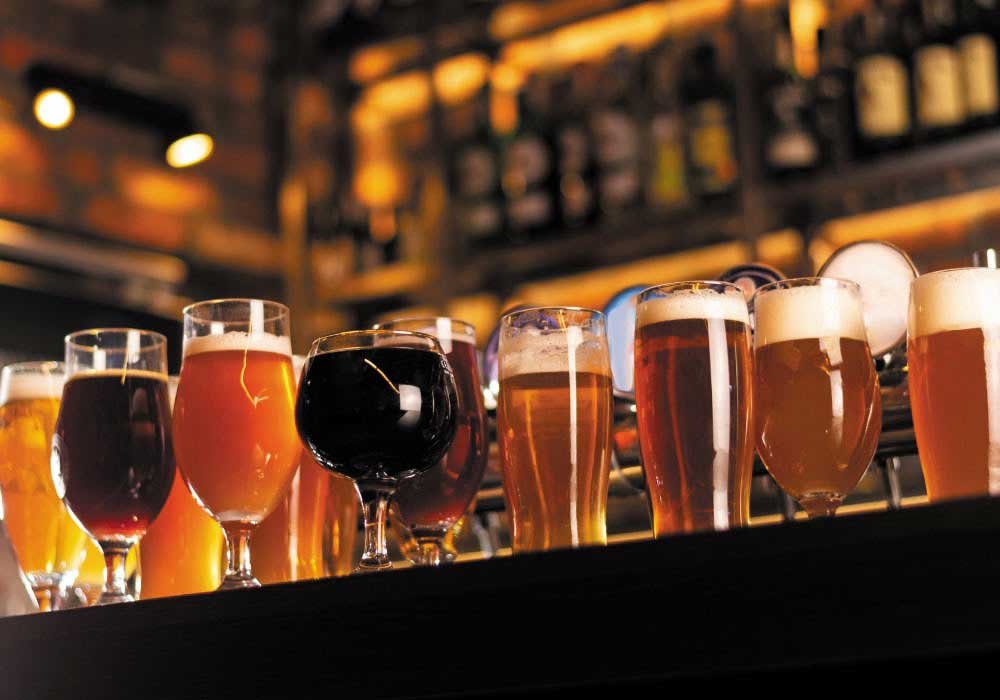 Currently, the Indian beer market is expanding. According to the Expert Market Research Report, In 2020, the Indian beer market was estimated to be worth close to INR 371 billion. The industry is also anticipated to grow at a projected CAGR of roughly 9.2% between 2023 and 2028, reaching approximately INR 662 billion by 2026.
In the Indian beer industry today, there are more than 140 different beer brands, according to Ken Research report 2022, which may satisfy the tastes of any customer group. Due to factors like Indian consumers demanding for more health conscious beverages, the market may experience tremendous growth in the upcoming years. 
We at Brewer world take pride in being India's first ever platform created for beer enthusiasts to recieve latest news and information on the beer and brewing industry updates. We are delighted to share that last year, we had 3.6 million visitors and nearly 4.6 million pageviews on the Brewer World website.
As the beer industry navigates another year of uncertainty and changing consumer preferences, we have listed down some of the top beer market trends to expect in 2023. 
Sustainable Brewing practices – There is a growing need for more environmentally friendly alcohol options as customers become more aware of their purchase decisions. As a result, brewers are utilising innovative sustainable solutions in their production and offering products like sustainable beer. Some breweries are switching to locally sourced ingredients in addition to recyclable packaging and clean energy sources to cut emissions. Therefore, it shouldn't be shocking that more and more consumers are choosing sustainable beer, and this trend will continue to grow over the following several years.
Bira 91 has already started on this journey and has achieved a few milestones with an emphasis on reduced energy and water use, switching to green energy, and zero landfill waste. The company stopped using coal in its breweries, achieving the zero-coal milestone. Additionally, it decreased its carbon emissions by 40% last year by implementing multiple supply-chain initiatives, including upgrades to its brewing and packaging processes, one of the main focuses of its sustainability strategy. The change to Bira 91's brewing procedure not only reduced carbon emissions and energy use, but also reduced water use and landfill waste production. 
Taprooms taking over – Taprooms are enjoyable for customers but essential for any craft brewery just getting started in the industry. For years, they have been critical in getting their names out there and attracting customers. These taprooms also allow breweries to experiment with new brews in real time. They can make smaller batches to see how customers react to a new recipe without wasting ingredients if the beer isn't a hit.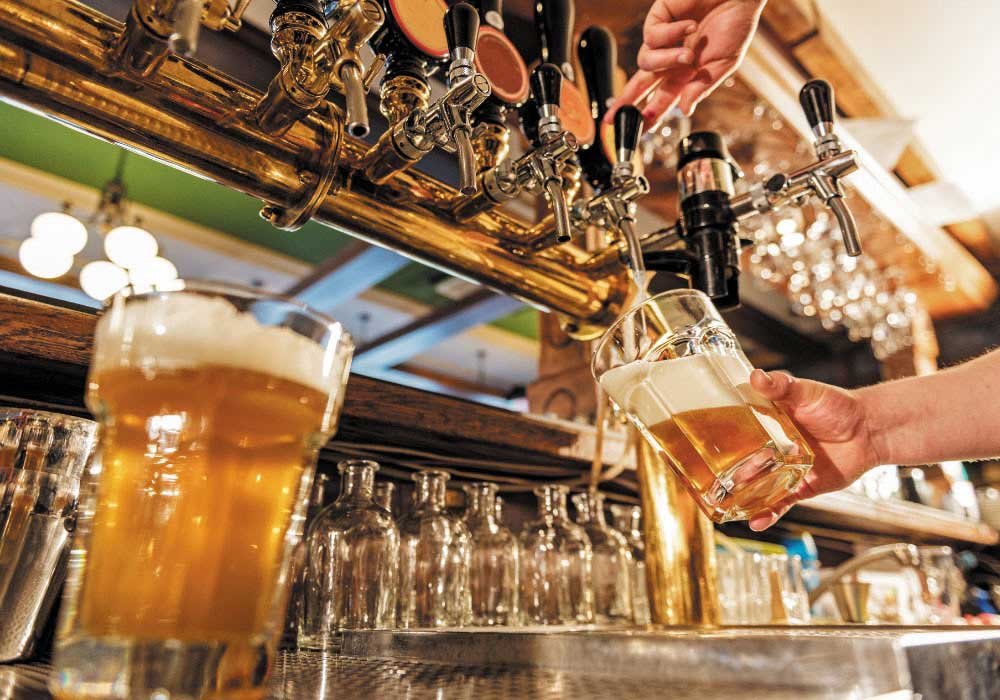 Rise of Alcohol Free Beer –  As customers seek for healthy beverage choices, non-alcoholic beer has witnessed a meteoric rise in popularity in recent years thanks to the product launched by biggest beer brands like AB InBev and Heineken as well as the emergence of independent brewers. By 2025, AB Inbev, the company that controls brands like Budweiser, Corona, Michelob, and Modelo, plans to have 20% of its beer volume be non-alcoholic or low-alcohol.
According to GMI Insights, the worldwide non-alcoholic beer market increased to $22 billion in 2022 and is expected to reach $40 billion by 2032 as more people choose non-alcoholic beverages as safer drinking options. Nielsen reports that sales of non-alcoholic beer increased by 20% in the United States last year. The global beer market is estimated to be worth more than $750 billion, with non-alcoholic beer accounting for a relatively modest portion of that market.
Lighter Beers in Demand – The global market for light beer is driven by a shift in consumer preference toward beverages with lower alcohol content as people become more interested in health and fitness. Because light beer has a low alcoholic and calorific value, it allows people to limit their alcohol and calorie intake, which helps them control the negative side-effects of excessive beer consumption, such as diarrhoea, weight gain, and loss of control of the senses, among other things. Furthermore, the rapid expansion of supermarkets, hypermarkets, and speciality stores, particularly in emerging markets, is expected to aid market growth during the forecast period, as this will increase the availability of light beer, propelling sales of the product.
Canned Beers – Consumers today are constantly looking for products that complement their way of life. Because people are drawn to products that taste good, make their lives easier, and catch their eye, a can is an excellent choice because it is lightweight, convenient, chills quickly, is easy to carry, frequently features vibrant, eye-catching imagery, and is infinitely recyclable.
Cans also protect beer from light better than bottles, preventing harmful UV rays from penetrating the packaging and leaving beer tasting skunky' or onion-like. The canning process also creates an airtight container, preventing air from leaking under a bottle's crown cap and oxidising the beer. Aluminium cans cool down much faster than glass bottles, allowing consumers to enjoy a chilled craft beer sooner, which may appeal to customers looking to relax and unwind at the end of a long day.
Hop Water – Craft beer drinkers and Dry January followers are both swiftly embracing hop water, a non-alcoholic category of effervescent, hop-infused drinks. Without any of the calories, carbs, or alcohol that craft beer has to offer, hop waters provide drinkers with the depth of taste they desire.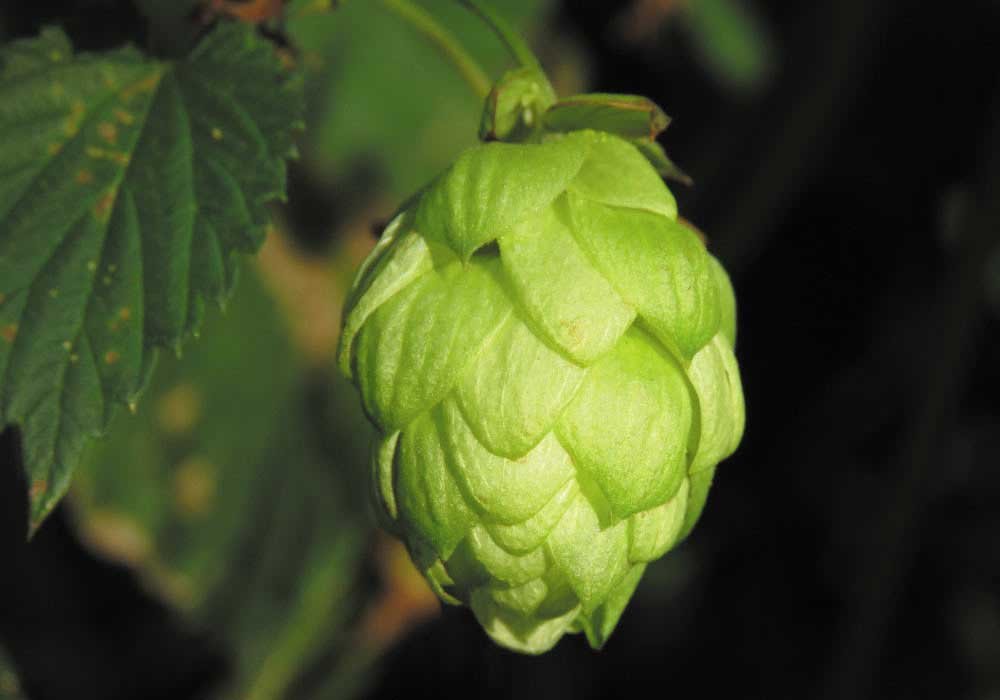 Hop water has already developed a devoted following even though the category is still in its infancy (it first became available in 2014), and there are only a few brands to select from. Between August 2021 and August 2022, hop water sales totalled $5.5 million, up a remarkable 142.5 per cent from just two years earlier, according to Nielsen data. While sales of craft beer have fallen recently, hop water is unquestionably on the rise; according to Nielsen, hop water is the fifth-fastest-growing category of craft-style beverages in the U.S.
Breweries Going Beyond Beers 
AB-InBev, well-known for its lagers such as Corona and Budweiser, entered the whisky market in India for the first time with the release of Magnum Double Barrel Whiskey, which is a part of the brewer's premiumization and "Beyond Beer" strategies. Similarly, late last year Bira 91, the fastest-growing premium beer brand in the world introduced Hill Station Hard Cider Ales. The brand is expanding beyond beer with the launch to meet the growing need for ready-to-drink options and the enthusiasm of a new generation of customers for flavour exploration.