From Michigan to Bangalore and now Goa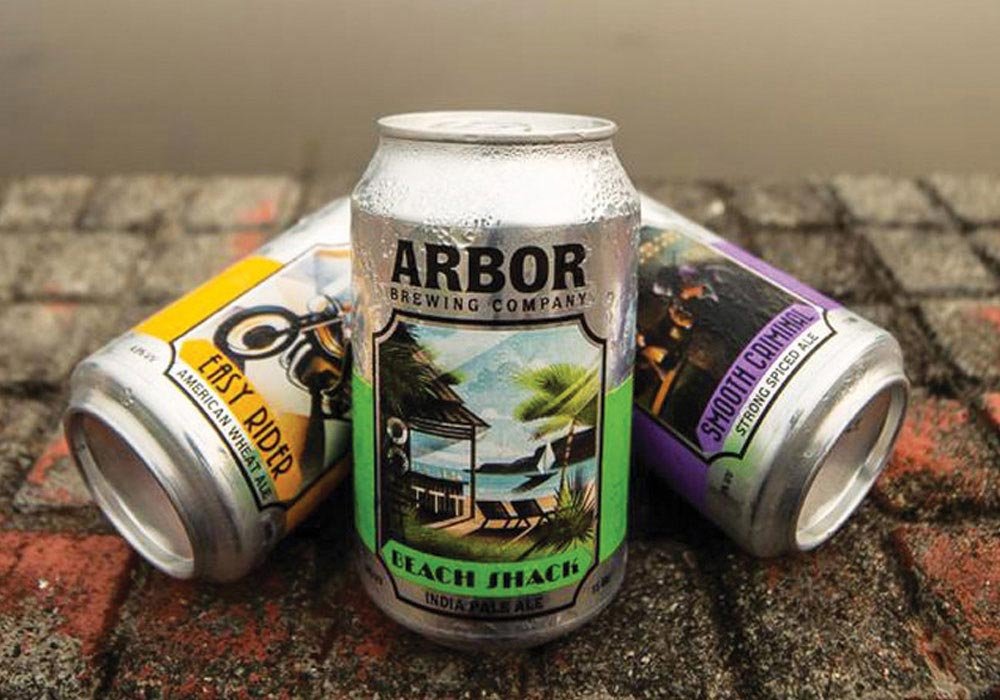 ARBOR BREWING COMPANY
Gaurav Sikka
Managing Director, Arbor Brewing Company
Arbor Brewing Company entered the market in 1995. Founders-Matt and Rene instilled their passion from home brewing to opening one the first craft breweries in Ann Arbor and 7th Brewery in the state of Michigan.
In 2012, they partnered with Bangalore native & Michigan alumni Garauv Sikka to open the first American Style Brewery into the city. Recently expanding operation, ABC (Arbor Brewing Company) established a mid-size craft brewery selling their Flagship Beers in cans and on tap at select outlets across Goa. Sangeetha Somanath, Brewer World correspondent in conversation with Managing Director, Gaurav Sikka of Arbor Brewing Company, about their new establishment, vision and more.
What inspired you to bring the American Style Brewery – Arbor Brewing Company to India? How has the last 6 years in this industry been?
India seemed like a market ready for disruption in 2008 as micro brewing policies were beginning to get drafted across the country. We were very keen to rekindle the iconic pub and beer culture of Bangalore and what better way to do it than with craft beer. There was an economic, cultural and social shift in India at the time — people were traveling, the economy was opening up, social media was gaining ground and lifestyle brands were becoming more prominent.
From when we originally entered the industry to today, 6 years later, we have witnessed craft beer craving out a serious segment for itself in the overall beer market and rapid expansion and double-digit growth across the country. As a result, consumer preferences have changed, and younger consumers are demanding bolder beers with an emphasis on aroma and flavour.
Among your flagship craft beers, which one is the most popular? What is the most preferred entrée to go along with it?
Our Hefeweizen (Bangalore Bliss), is quite a popular beer among our patrons and first time drinkers alike. It is a regular light beer -and people love it! But our Raging Elephant, a bold American IPA-is a beer we're known for and one that has made us popular. We've also got our Beach Shack, a new school IPA, which has set a benchmark for us in the market as well, and that's why we're putting it in cans too! Our Bangalore Bliss pairs beautifully with lighter foods like our Grilled Bratwurst or the Caprese Salad. Have a serving of our Pulled Pork Sliders with the Raging Elephant and if you're vegetarian, dig into the Veggie Mac and Cheese.
The beer cuts through the fat of the food, for a refreshing break between bites. The bold flavours of the Beach Shack are complementary to our 'ArBurger'- a meat lover's dream made with a double beef patty, pulled pork, bacon, jack & colby cheese and pickled onions in a masala bun. You could also have it with our Greek Passion pizza, topped with spinach, roasted red peppers, feta and mozzarella cheese and sesame seeds – the spiced tomato sauce is the perfect spice balance with the beer.

Tell us more about the launch of ABC's new brewery in North Goa. What are the challenges you faced in setting up this facility?
We just launched our production brewery in Dhargal, Goa and will be manufacturing three flagship beers-Beach Shack IPA, Easy Rider American Wheat and Smooth Criminal Strong Spiced Ale. These beers are available in cans and on tap in leading outlets & retail stores around Goa as well as at our own beer garden in Saligao that's slated to open end of the year.
Setting up a new brewery always comes with its own set of challenges — there are many approvals and therefore the process is time-consuming. That said, overall the Government of Goa was very keen to promote craft beer and tourism and was very supportive throughout the journey as economic growth and job creation is a major focus area for the administration.
Tell us what nudged you to expand from craft beer manufacturing to kegging and canning of the same?
When we first opened our doors in 2012, we never imagined the impact Arbor would have on the rapid expansion of the craft beer category and for that we owe a BIG thank you to all our loyal patrons over the years. The expansion has been organic in the sense that our fans kept pushing us to either open more outlets or provide them wider access to our beers. We thought that getting into distribution would be the best way to capture the magic of our beers outside the confines of our brewpub.

How many outlets are you currently servicing in Goa? What are your expansion plans?
We are currently pouring on tap at fifteen outlets in North Goa and expect to double that by the end of the season. Our cans launched on October and we're really excited about that. Finally, if you want to recreate a bit of the Bangalore brewpub experience we'll have our Beer Garden Eatery in Saligao operational towards the end of the year.
What is your inspiration behind the flavours chosen for mid-size production? Any plans of bringing these can variants to Bangalore?
Wheat beers are popular, but we wanted to stay away from the usual styles available in the market and chose the American Wheat, hence we bring the Easy Rider to Goa. India Pale Ale is the most sought-after craft beer style and Indians are developing the taste for hoppy beers – our Beach Shack is our tribute to hop heads seeking a juicy, true to style American IPA. We're also very excited for the Smooth Criminal as we're pioneering the strong beer category in Goa but what's great about this beer is that it's extremely easy drinking. Expanding in Bangalore is on the cards and will follow the Goa roll out.
What precautions do you take to ensure the freshness and the quality of the craft beer, while kegging or canning?
Our Head Brewer, Rob, has over 15 years of experience brewing and has worked in top breweries around the world. He is a master of his craft with a deep focus on quality and consistency that you'd expect from a packaging brewery. We also have an in-house lab with state-of-the-art equipment, which ensures that every batch adheres to the highest standards.
Are you planning to expand your Brewery's merchandise category? If yes, what are products we will get to see in the near future?
Yes, we are looking to expand our merchandise with a whole range of lifestyle products which will debut soon on our web store.
Lastly, some advice for our beer enthusiasts who looking to set-up their own micro-brewery or mid-size craft brewery in the near future?
For anyone looking to set up a microbrewery or a mid-size craft brewery in the future, you have to have a clear strategy. Planning is essential to your operation. The planning that you do before the implementation stage, how you carefully layout your goals and objectives, all matter to your end product. Study and know the market – your consumers have ever-changing tastes, wants, and preferences. Most importantly – KNOW YOUR BEER as this is what consumers will judge you on eventually. And remember, if you need help, ask for it. The craft beer industry is known to be open and collaborative and that can be a big plus in your brewing journey. Good luck and keep brewing!