Taste the Deliciousness of the Beers at Newest Candles Brewhouse!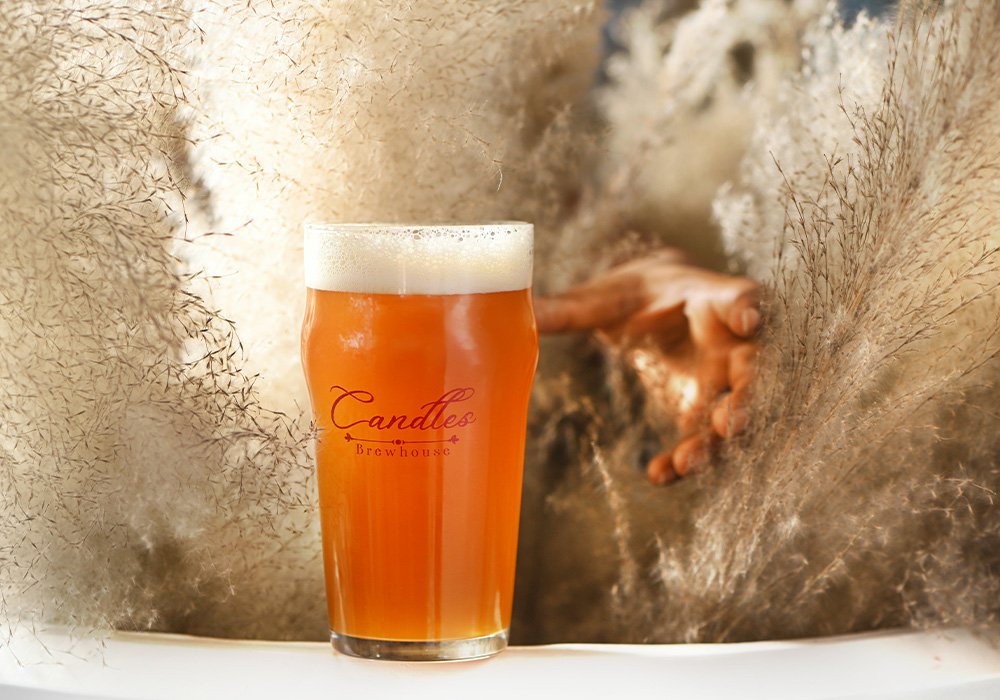 Candles Brewhouse, a brand-new microbrewery with a beautiful view, is located on the 12th floor and is the only microbrewery situated at that height in Bangalore. 
The setting for a wide variety of new beers and a unique eating experience like never before features stunning furnishings with victorian statues in a huge 1800sqft space with a seating capacity of 450. Along with other Craft Beer favourites, Candles Brewhouse specials like Belgian Wit, Triple, Juicy Pale Ale, Stout, Raspberry Ale and American Pilsner are available. What's even better is that these expertly crafted beers are priced fairly competitively and sensibly, with a pocket-friendly price to encourage the brewery frequenters. Candles Brewhouse also offers a wide range of Cocktails and Mocktails which you will cannot miss.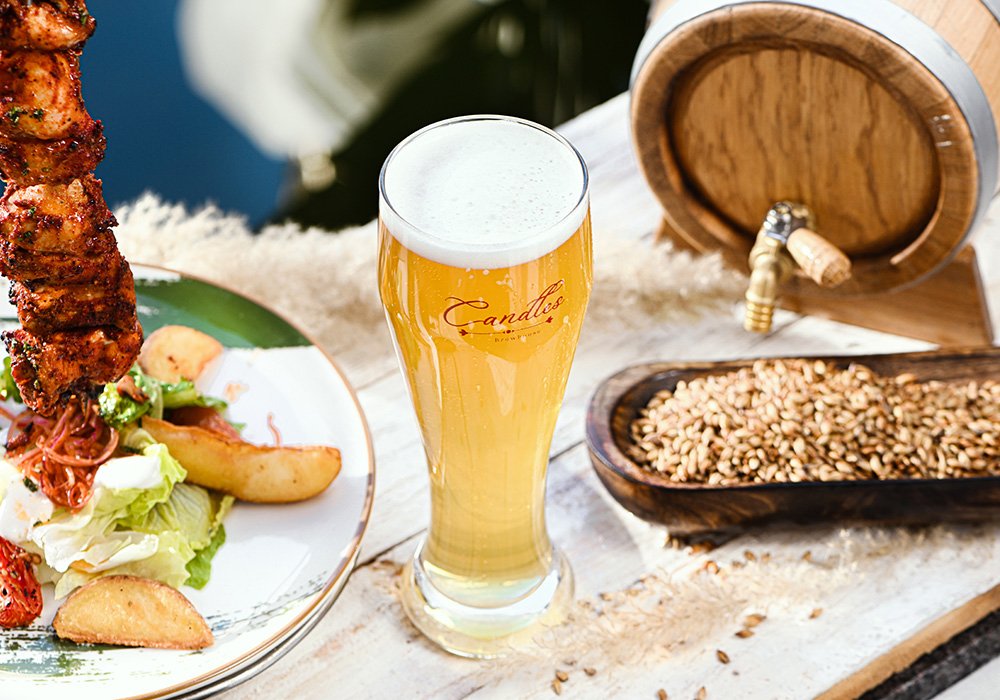 The Story Behind Candles Brewhouse
Candles Brewhouse is the result of the hard work and dedication of two passionate beer lovers and restaurateurs Faizan Khan and Likith Shetty who also have founded Hammered and SOB. The beers at Candles Brewhouse are brewed by the brewer Martin Bernard who has worked tirelessly to create the perfect beers. The new beers are the perfect combination of traditional and modern techniques, and it is sure to be a hit with beer lovers. They have worked hard to ensure that the new beer is of the highest quality. The beer is made using the finest ingredients and traditional brewing techniques, and it is sure to be a delight for beer lovers.
Go Local
Candles Brewhouse as a brewery has created jobs in the local area and is helping to keep the economy thriving. In addition, Candles Brewhouse is the best source of craft beer in the Hebbal area, as they are able to create unique and delicious beers that are not available elsewhere. Candles Brewhouse is run by by passionate individuals who are dedicated to creating the best beers possible. They are supporting local merchants and small businesses. Its is a great way to experience something different and exciting.
An extensive menu curated by Saby Gorai with the theme of Silk Route offers you global choices to complement the array of brews. The favourites are Rings Of Riches, Juliet's Love Letters, Truffled Mushroom Ravioli, Pollo Parmigiana, Frutti Di Mare, Railway Mutton Curry, Kaveri Prawn Roast, Hot Kiss In Milan and a lot more.
Likith Shetty, Co-Founder of Candles Brewhouse says, "After successfully launching Hammered, SOB, and Ulta Tawa, we always felt that we couldn't serve a segment of Bengaluru, that is the Beer Lovers.  Bangaloreans love their beer and our next goal was to do something which has not been done yet. We wanted to serve crafted beer with luxury. The taste of elegance with the warmth of hospitality. And we launched our 1st brewery which is the highest brewery in India placed on the 12th floor. We are looking forward to welcome everyone who wants to make memories along with handcrafted beer and mouthwatering food." 
Reserve your tables. Treat yourself to freshly crafted beers and cocktails at the Candles Brewhouse, and immerse yourself in the regal ambience with some delicious delicacies.
Venue: 12th Floor, Azure, Bellary Rd, next to Godrej Apartments, Hebbal Kempapura, Bengaluru, Karnataka 560024
Timing: 12 Noon – 1 AM
Reservation Number : 7618716680
Valet Parking Available