The World's Most Powerful Drug Trafficker Now has A Craft Beer Dedicated to Him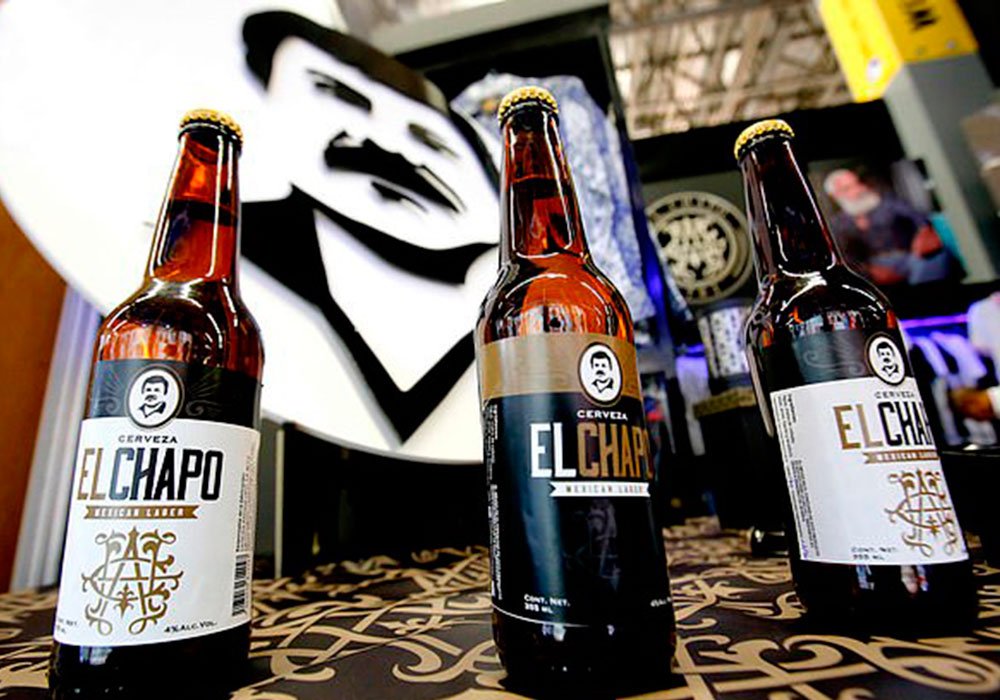 Photo source: New York Post
From hops to yeast to malt to temperature and light considerations – there is plenty of decision-making that goes into the brewing of beer. In Alejandrina Guzman's case, however, the decision to launch a craft beer dedicated to her infamous, incarcerated kingpin father Joaquin "El Chapo"Guzman is definitely out of the ordinary.
The Mexican drug lord's daughter is reportedly awaiting government approval to start selling a 4 percent ABV, artisanal lager brewed from malt, rice and honey. The beer, named El Chapo Mexican Lager even sports a label with an illustration of her father and is part of the "El Chapo 701" brand run by Alejandrina, a company that already has its own successful clothing line. Interestingly, the brand gets its name from when Forbes crowned him the 701st richest person in the world in 2009. At that time, Forbes estimated his net worth at $1 billion.
A model wears clothing and drinks beer from the El Chapo 701 line, which bears the name of the drug lord. Photograph by: Ulises Ruiz/AFP, photo source: New York Post
The beer has already made its debut at Mexico's most prestigious fashion fair, Intermoda, staged last week in Guadalajara last week and a 12-ounce bottle is expected to fetch 70.10 pesos — around $3.75 in the States.
Meanwhile, the man believed to be the world's most powerful drug trafficker, remains locked up in a federal supermax prison for life after being convicted last year for drug trafficking and control of a murderous criminal enterprise – the Sinaloa cartel. He was also ordered to forfeit $12.6 billion based on the quantity and value of the drugs in his crimes.
Will the Mexican government approve the selling of a beer named after the world's most powerful drug trafficker?
Will beer lovers welcome this creation with equal fervour or will they condemn it as a glorification of crime?
Also, would the lager pair well with El Chapo's reputed favorite meal— his mother's homemade enchiladas — which she sought to bring to him while he was in federal lockup last year?
There are many questions on this subject that remain to be answered.
Sources: