Celebrating Our Love Affair With Beer On The Occasion Of International Beer Day
To many people, today is just another day. But to beer lovers, it's almost a day of worship. It's the first Friday of the month of August – and that means it's International Beer Day! It all began in 2007, where the event was just a small celebration that was spun out at a Californian bar in Santa Cruz by Jesse Avshalomov and a posse of beer-loving pals. Cut to the current day, it is the day when thousands of breweries, bars, brewpubs, pubs, beer enthusiasts and beer connoisseurs come together to raise a toast to the world's third most popular beverage in the world: Beer.
International Beer Day is a global celebration of beer, taking place in pubs, breweries, and backyard patios all over the world. It's a day for beer lovers everywhere to raise a toast to our brewers and bar staff and rejoice in the greatness of beer! Celebrating our love affair with beer isn't new and it goes back 9000 years! As the tradition goes, there are many ways to hold a celebration that's worthy of International Beer Day. For those who are new to this, we've curated a list of activities and events that are happening around the country.
To kick start it, drink good beer with good friends and make sure that you have some camaraderie to go with your brews. Give the gift of beers. From a coaster to a glassware to a rare barrel-aged bottle of beer, gift your friend one of the rarest which resembles the importance of this glorious beverage. Show some love to those who make and serve you beer. Be it bartenders, bar staff, brewers or any person who's involved in the grain to glass experience, take a moment to let these people know how much you appreciate their labour of love. Thousands of men and women of different cultures and nationalities around have invested time, dedication and lots of love in brewing your favourite beverage and it's about time they are credited.
As the tradition goes, International Beer Day is all about erasing the boundaries – whether regional or cultural, by celebrating beers of all nations and cultures on this one remarkable day. Last but not the least, find your nearest IBD celebration. There are quite a few International Beer Day events right around the corner and lucky for you, we had some time on our hands to round up six breweries.
Independence Brewing Co.
Celebrate IBD with one of the finest craft brews from Independence Brewing Company. What better way to celebrate than with crisp and delicious and The Beer of India award winning brews? Independence Brewing Company, the craft brewery and brasserie with outlets in Powai and Versova, has a multitude of options available, to enjoy at the breweries or to even take home in portable growlers, to keep the party going. Patrons can try options like Weisse Crack, a German wheat beer with aromas of banana, clove and bubblegum; Homing Pigeon, a classic, tart apple cider with a crisp mouthfeel and dry finish; Big Bang, a spicy, fruity and strong Belgian Ale balanced with a hint of bitterness; Feliz Limon, an easy-drinking, refreshing, Brazilian-style light lager with lemon infusion; and Ixcacao 2.0, a chocolate stout with a complex interplay of caramel, bittersweet chocolate and coffee/toffee notes.
These and many more beer varieties are available at Independence Brewing Company, to enjoy on International Beer Day – and every other day! Enjoy on their own or with the extensive food menus that the breweries also offer.
Hopshaus
Hopshaus has geared up to host this year's International Beer Day at its very own brewery in Whitefield, on the 5th & 6th of August. This night of smelling hops and chugging beer is set to kickstart with the tasting session. Brewmaster George Jacob and his team will be the ones to guide you through the tasting notes and through the tour of Hopshaus' stately brewery. A total treat for all you beer lovers and there will be the Q&A part, where you'll get to ask about the ins and outs of beer making!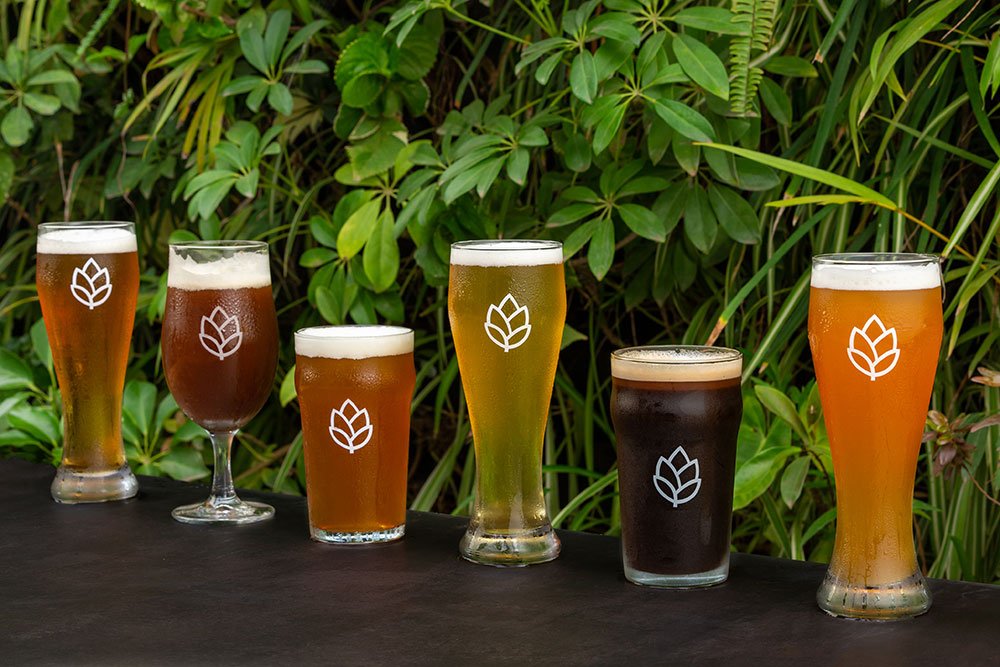 An authentic selection of beers including the popular, Witty Belgian, Sassy Saison and the good old special beer of the month – Belgian Triple, will be decked and ready for your one of a kind Beer-Day experience.
Starting at 6pm, this session of tasting and tour will be pouring out unlimited beer at RS. 1499, along with an à la carte menu. Book your tickets now for a beer-tastic experience!
Igloo Craft Beers
Launched in 2019, for the love and appreciation of beers with the world, the team at Igloo Craft beers was formed using high-quality fresh ingredients to brew a well-curated range of beers. As we celebrate International Beer Day on the 5th of August, the folks at Igloo Craft Beers have brewed some special craft beers that you surely need to try keeping in mind the flavors and ingredients of the season.
Konkan lager: A rice Lager brewed with locally grown and sourced rice
Mumbai Daze: A juicy American Style New England IPA (NEIPA)
Dabble Dubble: A Belgian style Dubbel brewed with organic liquid jaggery
Heavy Hitter: Russian Imperial Stout
One can choose from 8 different options by  Igloo Craft Beers that are available in their Growler Station in Chembur, Mumbai, in different combos and offers as well. Be it a house party or an office celebration, one can surely enjoy their range of delectable beers by ordering from their website.
Record Room X Toit
We got Christopher Champalle in the house ready to tell you everything you need to know about the brews! He is the Head of Brewing Operations at Toit, the pioneer of craft breweries in India.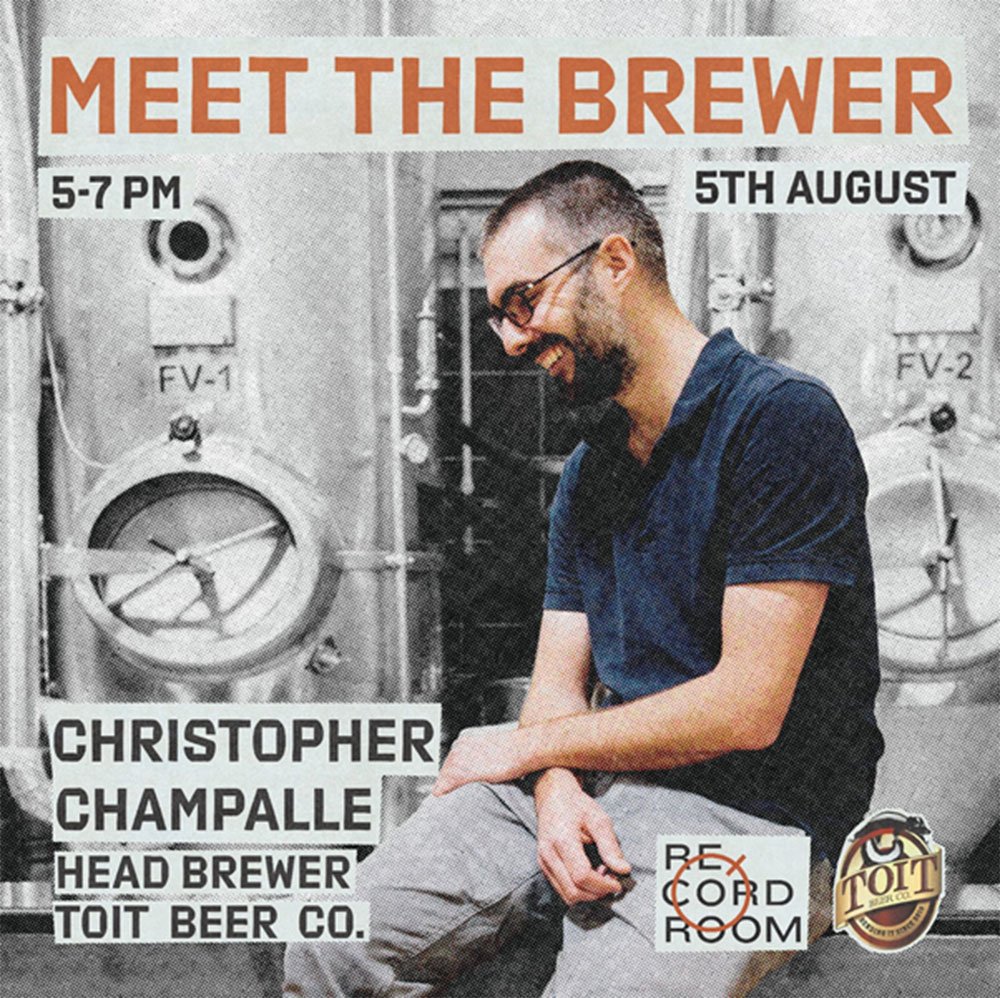 Join them, this International Beer Day from 5 PM – 7 PM for an evening to know all about your favourite craft beers.
Seven Rivers Brewing Co.
Seven Rivers Brewing Co. celebrates the International Beer Day by a tribute to all things craft. The outlet offers a brewery tour followed by live music to all the beer lovers. Join them on August 5th, 6 PM onwards.

Drifters Brewery
Drifters Brewery introduces the Apricot Wheat! A unique brew, specially crafted for International Beer Day. A heady combination of wheat and barley gives Apricot Wheat an entire different malt character. Additionally, the hint of apricot gives this beer a pleasant nose followed by a fruity finish. Beer lovers can also pick them up from the Growler Stations to enjoy these brews from the comfort of their homes.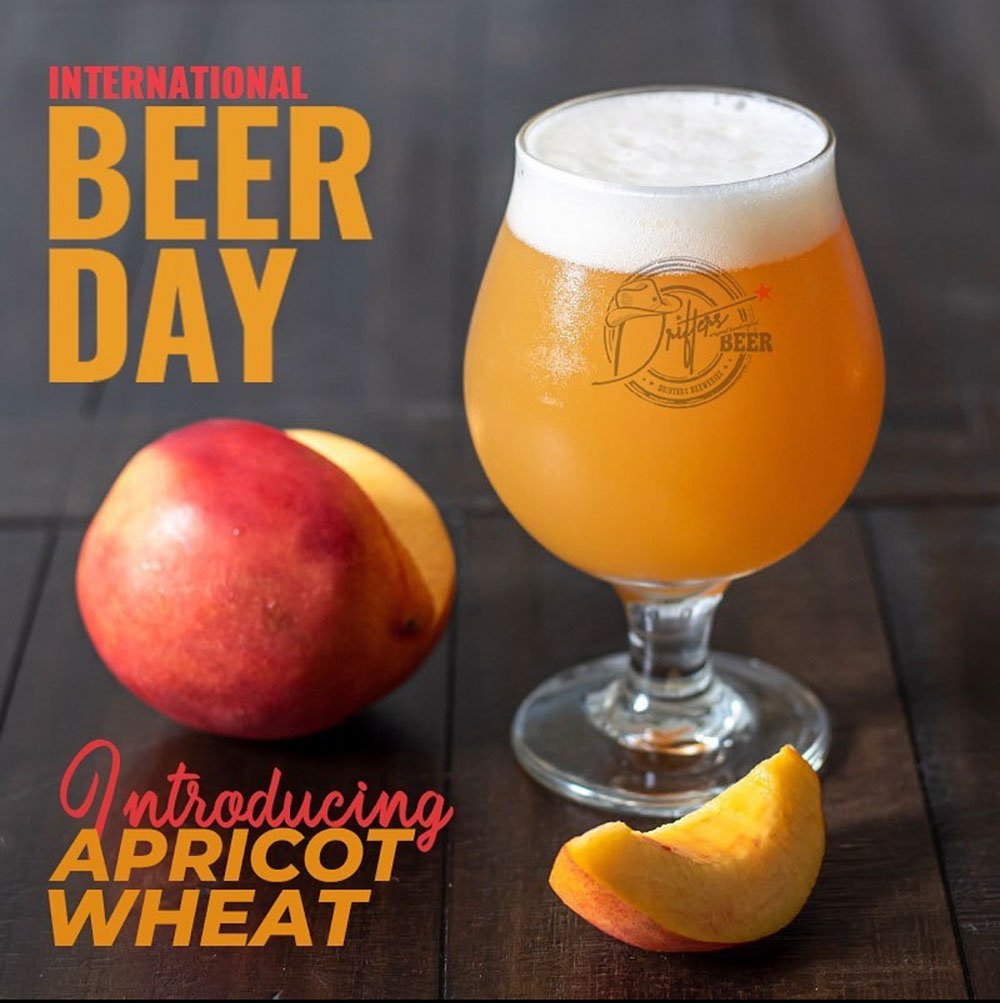 International Beer Day comes once a year. Celebrate it with beer and spread the love: that's the one and only way to do it right! As the popular saying goes: "There aren't a lot of things the whole world agrees on, but enjoying beer is one of them – so let's all raise a pint this Friday to Beer, a drink that brings the world together."
So spread the word and last, but certainly not the least: a very happy International Beer Day! Drink good beer and celebrate responsibly!