Blockbuster Beer Introduces A New Sleeved Packaging For Bottles To Enhance The Look And Experience For The Customers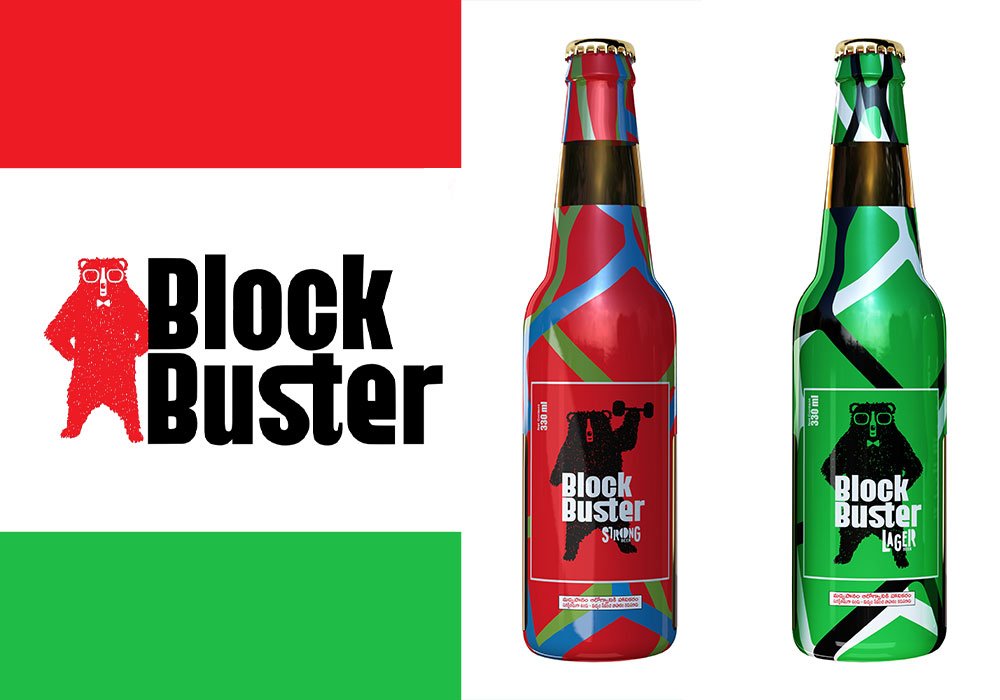 The Innovative Sleeved Bottles are environment-friendly help in retaining the flavour and are safe to use.
American Brewcrafts reinforces its mission to implement net zero operations by 2030.
 American Brew Crafts Pvt Ltd (ABCL), a modern-day independent brewing company making the highest quality products with the best ingredients introduced a fresh new look, for the flagship Blockbuster beer. The new attractive packaging of the bottle in a sleeve comes in vibrant colours and designs.  The new sleeve is made from a high-quality resin that enhances the look and feel, is easy to hold for customers and beer will have protection from sunlight and retain the flavour. Even if the bottle falls or slips breakage will not be scattered around, therefore providing extra protection to the bottles during transportation and storage. Sleeves can be recycled to generate zero waste. The sleeves help retain the beverage quality and hold the label in place even in chilled bottles thereby enhancing the customer's experience with Blockbuster. 
Blockbuster is setting up a complete ecosystem to ensure the collection and recycling of old bottles. The manufacturing of new bottles consumes significantly higher energy when compared with recycling old bottles, therefore recycling bottles is more environmentally friendly. Apart from the new packaging the company has implemented a number of initiatives to reduce its environmental impact, including using renewable energy sources in its brewing process. ETP Water is treated and the same is utilised for plants – Coconuts and Raw Banana plants are grown with ETP Water. Other by-products like cartons, bags, etc. are recycled to have net zero waste. They also try to source all ingredients locally and counsel the communities to improve the localities. 
Speaking about the initiative Sri Narendra Tayi, Director and CEO of American Brewcrafts Pvt Ltd said, "We are driving a mission to achieve net zero operations by 2030. As a part of the initiative, we are investing in identifying innovative solutions to make our products attractive to the customers and at the same time have minimum impact on the environment. The introduction of sleeves on the packaging helps us achieve both these objectives in the short term, as we explore more sustainable yet cost-effective options."
For Blockbuster Beer consumers, the sleeved packaging offers a unique and exciting way to enjoy their favourite brews while also supporting a sustainable and eco-friendly practice. With its bold flavours and now sustainable packaging, Blockbuster Beer is sure to remain a favourite among beer lovers for years to come. The new sleeved packaging features a modern design that will make Blockbuster Beer bottles stand out on shelves and in refrigerators. 
Benefits of Sleeve Packaging:
Sleeved packaging for bottles can be a more eco-friendly option than traditional packaging for several reasons. Here are some ways in which sleeved packaging can be helpful to the environment:
Reduced material use:

Sleeved packaging can help reduce the amount of material used in packaging. The sleeve itself is made from a thinner material than a full wrap label, and the bottle inside the sleeve can also be made from lighter-weight materials.

Recyclability:

Sleeved packaging is often made from recyclable materials, such as polyethylene terephthalate (PET) or polypropylene (PP).

Reduced carbon footprint:

The materials used in sleeved packaging are often less carbon-intensive to produce than traditional packaging materials.

Improved cooling properties:

Sleeved packaging can help keep the contents of the bottle cooler for longer.
About American Brew Crafts Pvt Ltd:
American Brew Crafts Pvt Ltd. was established in 2017 to create alcobev products for a fast-growing economy with relatively minimal options. They acquired breweries from Lilasons Brewery in Telangana and Arthos Brewery in AP and upgraded the infrastructure by installing state-of-the-art German machinery and a packing zone. BlockBuster beer is the flagship brand of American Brew Crafts Pvt Ltd. It is a new brand crafted for the next generation of customers. The current portfolio of American Brew Crafts Pvt Ltd has BlockBuster Lager, BlockBuster Strong Ultra Lager, Ultra-Strong, to name a few.
Recently, the variants Blockbuster Lager and Blockbuster Strong were rated GOLD in two categories – Packaging and Liquid Tasting at Spiritz Selection 2022.
BlockBuster beer is the only Indian brand to receive Bronze Medal at the 2022 annual Brewski Awards, an international beer competition that recognizes beer brands with extraordinary quality and integrity that resonates with consumers. Blockbuster was the only Indian Beer recognized at Brewski Awards 2022. It was rated as a good solid-tasting beer in the category Australasian, Latin American, and Tropical Style Light Beer.