Bira 91 Forays Into The Seltzers, Launches 'Grizly' Hard Seltzer Ale Under House Of Bira 91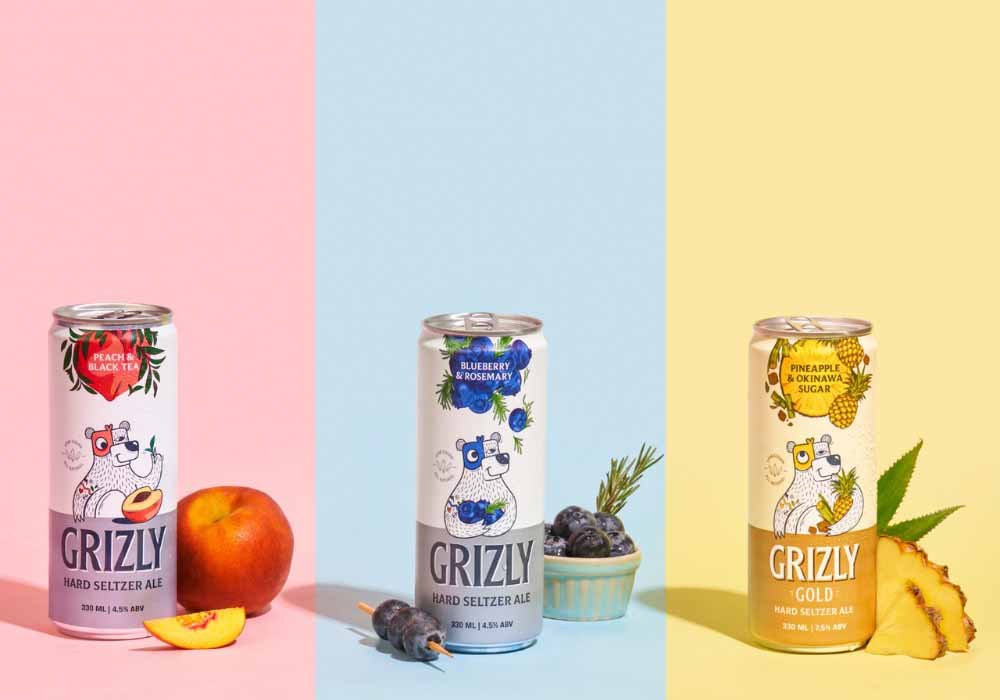 A perfect choice for consumers looking at healthier & flavorful options, 'Grizly Hard Seltzer Ale', is inspired by the best cocktails in three flavors – Pineapple & Okinawa, Peach & Black Tea, and Blueberry & Rosemary 
Kickstarting the new year on a flavorful note, Bira 91, the world's fastest-growing premium beer company, announced its foray into the Hard Seltzers category with the launch of 'Grizly' Hard Seltzer Ale. The launch comes shortly after the introduction of 'Hill Station' Hard Cider Ale and is part of the brand's ambition to move beyond beers to cater to the evolving preferences of young consumers. 
As young adults become increasingly health-conscious, they are on the lookout for 'better for you' beverage options that allow them to indulge in their favorite flavors. This trend towards a healthier living has created a massive growth opportunity for the Seltzer category. With the lines between different types of beverages also blurring, Bira 91's 'Grizly' Hard Seltzer Ale brings consumers the best of bespoke cocktails, wine, and beer – in one single can. Offering an all-natural, low-sugar option that is tailor made for mindful consumers, this unique blend is crafted by master mixologists, who have taken inspiration from classic cocktails to deliver an unparalleled drinking experience.  
Grizly Hard Seltzer Ales are all-natural, low sugar, drinks that infuse finest herbs and fruits that nature has an offer with alcohol. Available in three flavors, these seltzers have been masterfully twisted by expert mixologists and are highly sessionable. Grizly is available in three flavors – Pineapple & Okinawa, Peach & Black Tea, and Blueberry & Rosemary. 
– Peach & Black Tea 4.5% ABV | 120 calories
So, we took the lushest and ripest peaches that nature had to give and then we steeped them in delicately brewed black tea. A little sweet, a bit sour, and with a hint of musky, tea flavors, this twisted take on the peach iced tea will surely lilt you into breezy summery feels.  
– Blueberry + Rosemary 4.5% ABV | 120 calories
This is our remix of popular summer flavors; we blended luscious crisp blueberries and fresh rosemary, upped with a touch of sweetness and a dash of alcohol, all subtly balanced. One sip will leave your palate soaking in a pool of sweet-yet-tart, earthy goodness.
– Pineapple + Okinawa Sugar 7.5% ABV | 180 calories
Our bear went foraging for honey and returned home with Okinawa sugar – a unique caramelized sugar from 17th century Japan. We blended this exotic ingredient with the juicy flavors of a ripe pineapple and, magic happened – a boozy cocktail of tropical goodness layered with rich caramel notes, nothing like you have tried before!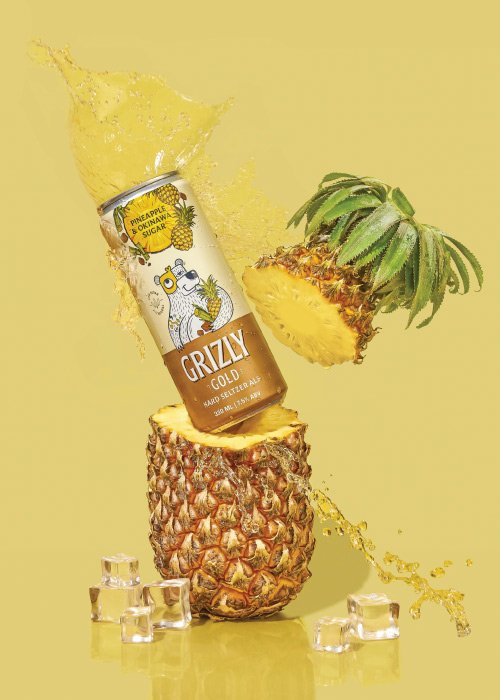 Commenting on the launch, Ankur Jain, CEO, of Bira 91, said, "After the successful launch of Hill Station Hard Cider Ales, we are excited to introduce Grizly Hard Seltzer Ale, a category of Hard Seltzer ale, under the 'House of Bira 91'. Consumers are exploring beyond traditional beverage categories more than ever before. Consumers are also looking to explore new flavors and get creative with their beverage choices, and young adults want beverages that are low in alcohol and calories. With Grizly, we hope to plug the gap in the market for beverages that are low in alcohol, healthier and delicious."
Sharing her experience in helping Bira 91 create the 'Grizly' Hard Seltzer Ale, Minakshi Singh, Co-founder, Sidecar, said, "Working with Bira 91 was an incredible experience. We got our best mixologists on board to be creative and experiment with the best flavors to create, Grizly Hard Seltzer Ale, a drink that is perfect for today's generation of consumers looking for healthier and flavorful options. Grizly is inspired by the best cocktails across the globe and we cannot wait for everyone to try it!" 
Grizly Hard Seltzers will be available in 330ml pints and 500ml cans across Bengaluru, starting INR 170 for Peach & Black Tea and Blueberry + Rosemary and INR 180 for Pineapple + Okinawa Sugar. 
ABOUT BIRA 91 
A refreshingly modern beer brand, imagined in India, Bira 91 aspires to bring flavorful beers to the new world. As one of the fastest growing brands in the world, Bira 91 has built a diverse portfolio of award-winning beers, one for every occasion, and aims to drive the global shift in beer towards more color and flavor. Bira 91 is now enjoyed in over 550 towns and cities spread across 18 countries and brews its beers across four breweries in India. Bira 91 has its flagship taproom in Bengaluru, where it releases one new experimental beer every week, paired with its curry-shop menu. Bira 91 also offers branded merchandise across categories such as glassware, apparel, and gifts, to make every day a lot more playful. Established in 2015, Bira 91 is driven by a dynamic team of over 600 passionate beer lovers and is backed by Sequoia Capital India, Sofina of Belgium, and Kirin Holding of Japan.   
Learn more at www.bira91.com and follow us on Twitter, Instagram, LinkedIn , and Facebook.