Beer: The Brew That Binds
Apart from tea and mineral water, if there is one thing that is easier to grab and gulp down, it's beer. Though water is an essential liquid, beer is a super comfortable drink that can be enjoyed with no fuss whatsoever.
Beer is popular among college-going buddies as it doesn't demand a particular dress code. In fact, it is the one alcoholic drink (which, by the way, is also available in a brand new zero alcohol avatar!) that doesn't demand a perfect table set up or a specific venue, as it is readily available in convenient-to-consume sized cans and bottles. It can pretty much be enjoyed on-the-go, be it the passenger seat of a vehicle, standing up leaning against a wall or even while sitting on plain grass.
This could one of the main reasons why so many people have more college memories attached to beer than any other alcohol or beverage. They would have probably started the journey of consuming alcohol with a mug of beer, simply because it never hits them so hard that reaching their hostel or home on time becomes a problem.
This reminds me of a trending quote on beer: "Beer doesn't ask questions like your teacher or professor or even the exam paper. Beer just understands." Another one, aimed at the millennial crowd and college-goers says:  "Beer! Because one cannot win friends over with H2O."
While it is definitely popular with the college crowd, beer is not just a drink for students; it is enjoyed across all the age groups. Sharing a beer with your father is considered a 'coming of age' tradition as is breaking the ice with the father of your fiancé by opening a couple of cans. Colleagues bond after work over a six-pack or a pitcher while watching matches on the television, either at a sports bar or within the comfort of their home.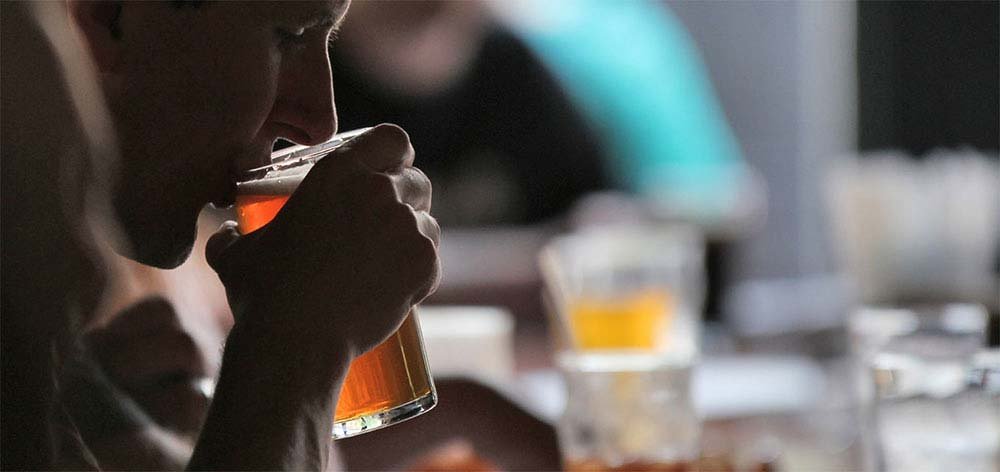 One of the first realities of life conveyed to a student by family elders across age groups in different ways (even before the 'birds and the bees' spiel in fact), is that one of the worst habits you can get into is hanging out with friends who consume locally brewed (also known as 'country')  liquor or inferior quality hooch.
'Drink sensibly and responsibly' is the mantra that most families convey to teenagers. It's not unheard of for students to get a separate 'beer allowance' so that they can afford to imbibe a good quality tipple instead of spurious liquor. This ensures that their internal organs and digestive system are not affected negatively. 
As the years go by, when the same student tries to reconnect with grandparents as a 'growing up' if not a grown-up version of the small child they used to pamper, handing over a bottle of beer or pulling a six-pack out of the fridge definitely helps break the ice. Beer opens up a treasure trove of memories and effectively bridges the generation gap, sometimes bringing families much closer than they ever were.  
– Story contribution by Sheetal Shelar Patil