Bakstage Gourmet Elevates World Cuisine With A Grand Twist For A Novel Fine Dining Experience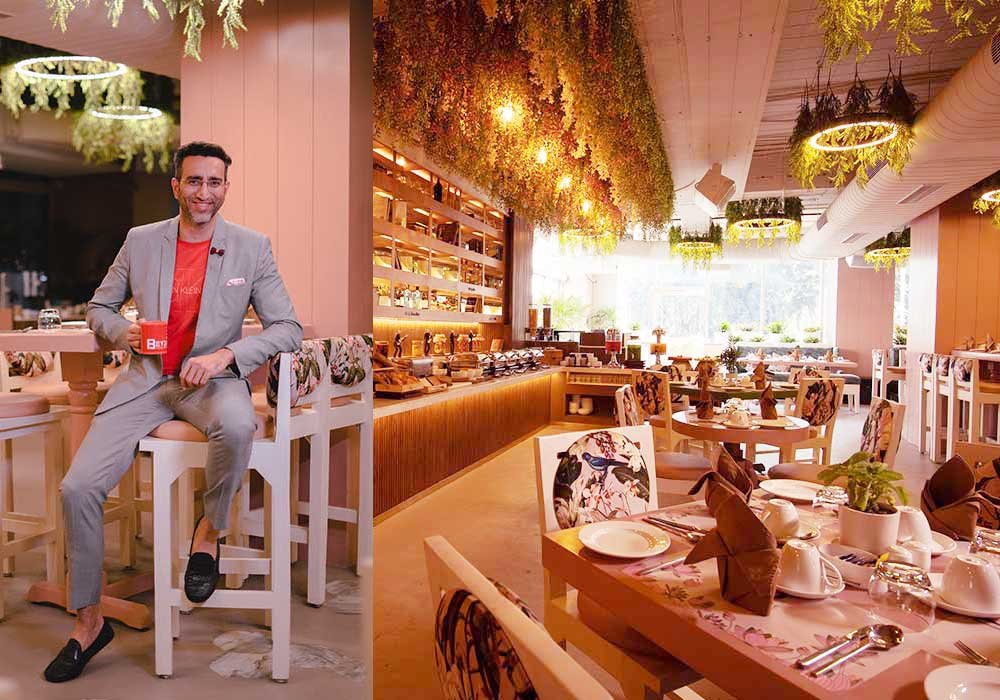 Just as flowers bloom, so do new ventures. Inspired by tropical and Indian flowers, especially the Lotus, which represents purity, rebirth, and strength, Bakstage, as we all knew it, has made a comeback! With an all-new fresh, exciting and eclectic menu, Bakstage is now 'Bakstage Gourmet'. The fine dining restaurant reopened its doors earlier this year in the City of Joy, serving up world cuisine with a grand twist. The place covers an area of 7500 sq. ft. with a seating capacity of 117. 
The restaurant's concept of an enchanted garden aims to attract a cosmopolitan crowd by bringing life to the wooden interiors. Through skilful use of lighting, furniture, decor, and colour schemes, the ambience is thoughtfully executed. The integration of natural light, hanging baskets, herb gardens, and potted plants creates a stunning atmosphere that evokes the feeling of being surrounded by nature. This approach provides an aesthetically pleasing indoor space, which is complemented by a natural and organic environment.
Sudhir Ahuja, Owner of Bakstage Gourmet explains the concept behind the space –"The inception of Bakstage Gourmet was driven by a desire to offer Kolkatans a unique dining experience, combining casual comfort with the sophistication of a fine dining establishment. We wanted to provide the people of Kolkata with a new dining option that combined the relaxed ambience of casual dining with the elevated culinary experience of fine dining. The aim was to create a unique environment where one could enjoy quality food and drinks while surrounded by a soothing atmosphere that they would cherish. This idea, driven by the desire to bring something new and special to the city's dining scene, gave birth to Bakstage Gourmet."
Bakstage Gourmet's menu offers a diverse range of signature dishes, such as the delectable 'Wood Fire Truffle Shakshuka', the wholesome 'Chia Omelette', and the flavorful 'Horseradish Salmon Pizzetta'. In the salad section, the 'Mediterranean Feta Salad with Prawns' stands out as a highlight. The main course presents an array of tempting dishes, from the mouth-watering 'Polenta Steak' to the aromatic 'Gosht ki Dum Biryani'. To satisfy your sweet tooth, the 'No-baked Lotus Biscoff Cheesecake', 'Nolen Gur', and 'Truffle Panna Cotta' are exceptional choices. 
Additionally, they have a specially curated Kids' Menu, which includes a range of dishes with fun names based on what kids usually say – such as 'I don't care', 'I don't want anything', 'I'm not hungry', 'Whatever', and more. By using kids' favourite phrases, the menu offers a playful approach to attract younger guests.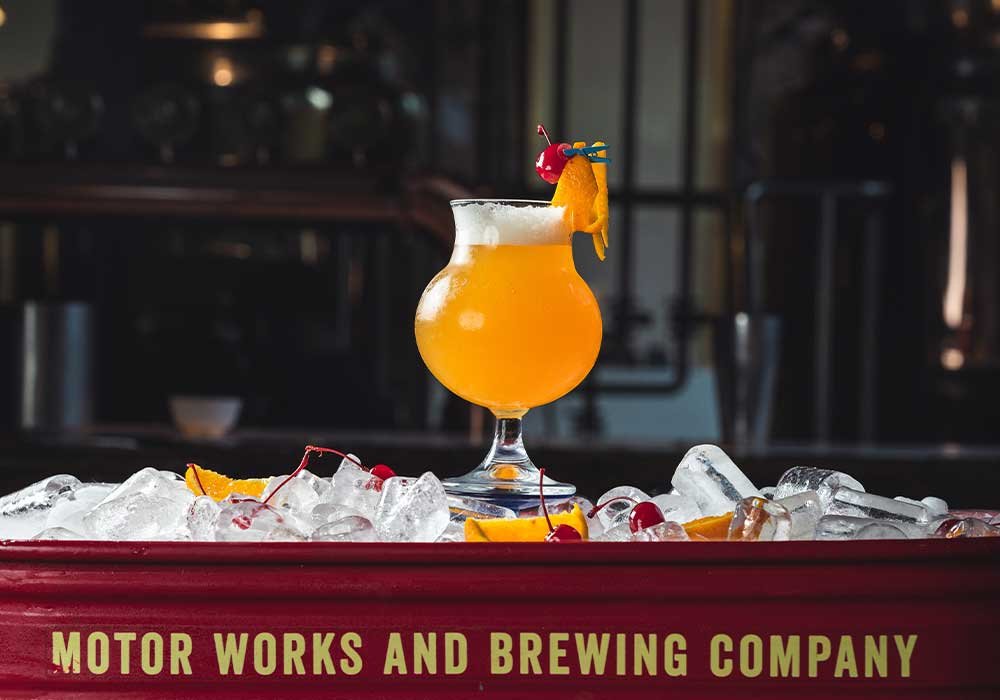 The drink section boasts an impressive array of beverages, including a variety of coffee options. The Healing Elixir range of drinks includes the refreshing 'Sobolo Spiced Hibiscus and Hippocras' and the invigorating 'Iced Raspberry Espresso Tonic'. House special gourmet signature cocktails, such as the classic 'Elderflower Martini' and the innovative 'Nostalgic Bakstage', are not to be missed. The drinks menu also includes an extensive selection of craft beers on tap from Kolkata's Motor Works and Brewing Company, the first brewery in the east with a mobile Food Truck. You can experience Live Brewing. The brewery offers MW & BC Wrench Racer (Lager), MW & BC Lite Auto (Radler), MW & BC Bootleggers Favourite (German Weiss), MW & BC Tool Shed Brew (Stout), MW & BC Load and Up (Belgian Wit) and MW & BC All Day Long (Craft). There is a wide range of single malts, scotch whiskeys, Japanese whiskeys, and more on the bar shelf.
On Wednesdays, Fridays, and Saturdays, the establishment hosts themed dinners that feature special cuisines paired with music, including Oriental, Mediterranean, and Indian options.