Replacing Plastic with Glass: Bottling Company AGI glaspac shows us how it's done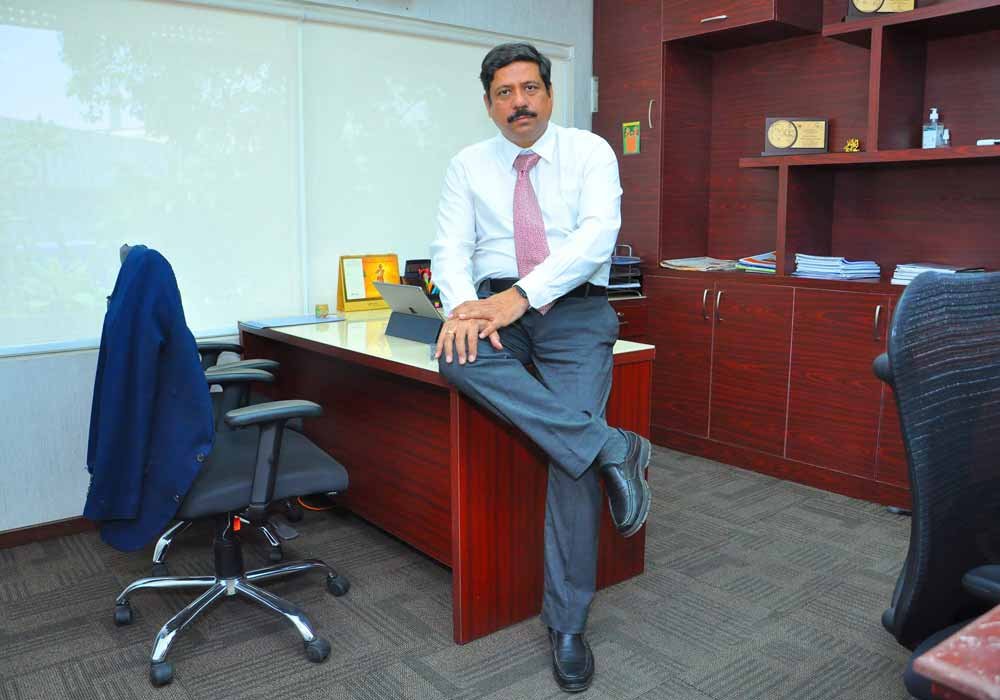 Certainly, beer packaging is a three-dimensional representation of one's brand ethos. But apart from that, any discerning beer drinker knows that the bottle is almost as important as the magical elixir that goes inside it. Light exposure, the wrong temperature – there's apparently plenty that can go wrong with your beer, and a well-designed bottle knows how to stop that from happening.
Glass container and bottling manufacturers are playing a huge role in helping brands get their finest beers across to their customers. Some of them also make a conscious choice to go the extra mile for the sake of our environment by setting goals for themselves like replacing plastic with green and environment-friendly glass.
AGI glaspac (better known as AGI), is one such company. Established in 1972, this Hyderabad-based manufacturing brand is currently one of the leading glass container manufacturers in the country that makes high quality glass containers to meet the stringent quality standards and packaging needs of the pharmaceuticals, food, soft drinks, spirits, beer and wine industries.
Here we are in conversation with Rajesh Khosla, CEO of this 1,300-crore turnover company on the industry, the challenges and opportunities it presents and his vision for a sustainable future.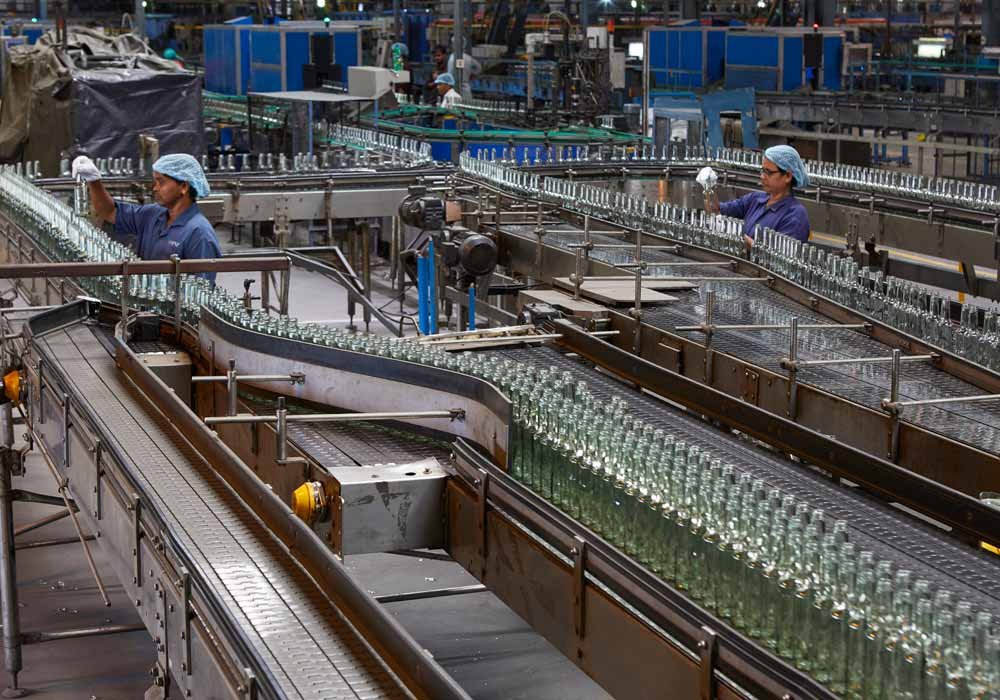 What makes major clients such as Carlsberg, ABInBev, UB Group, BIRA, SAB Miller and many more choose AGI and not any other container glass manufacturer in the country?
AGI glaspac is a preferred glass supplier for many giants in the beverage industry. As their innovation partners, we develop new products in as quickly as two weeks while respecting the clients' confidentiality. Beer is such a dynamic product: it's packed, has a limited shelf life and is sensitive to temperature, sunlight, bottle pressure, etc. AGI ensures that all the aspects of bottles like thickness, colour strength and micro characteristics synchronise with the product and deliver the beer correctly to the consumers.
AGI glaspac has installed  state-of-the-art technologies in the areas of bottle forming and quality control, which ensures that the bottles we deliver are of top quality. Our human resources are continuously trained in the latest technologies and problem-solving techniques to deliver the right products.
Tell us a bit about AGI's experience in the beer packaging industry so far. What are some important milestones that you would like to highlight?
AGI glaspac has been continuously investing in expanding and upgrading its facilities. We cater to various segments like liquor, food, wine, chemical, beer, etc. Among all these segments, beer is the most important and focus segment. In the year 2009, we started a new greenfield project of 500MT producing amber containers to cater to the growing demand for beer packaging. In 2013, we added another 500MT capacity project to produce flint glass in the same facility. Recently, we invested around 100 crores INR to upgrade our facilities quantitatively for catering to the beer market as it is expanding dramatically. In the year 2020, we plan to upgrade our Hyderabad facility by adding state- of-the-art NNPB lines to produce beer containers. AGI will soon have 50 per cent of its capacity, which can cater to the beer market. Besides that, AGI has also received most of the world-class certifications.
What is the fire burning inside you that has ultimately made you the CEO and the president of a country's leading container glass manufacturer?
HSIL and AGI glaspac is a company that provides an excellent platform for professionals. The whole organisation is running with the vibrant energy to experiment, innovate and grow. Since glass is a sunrise industry in India, the opportunities will open up multifold.
What attracted me to AGI was the fact that there was a company steeped in strong value systems of employee empowerment, sound ethics and good teamwork laid on a firm foundation of faith, commitment and confidence, reposed by all relevant stakeholders, be it the promoters, customers, shareholders or employees.
A fantastic team that drives the business with a high level of professionalism is a stimulating and humbling experience. I decided to take its performance to the next level.

As a president and CEO, what does your typical day in AGI look like?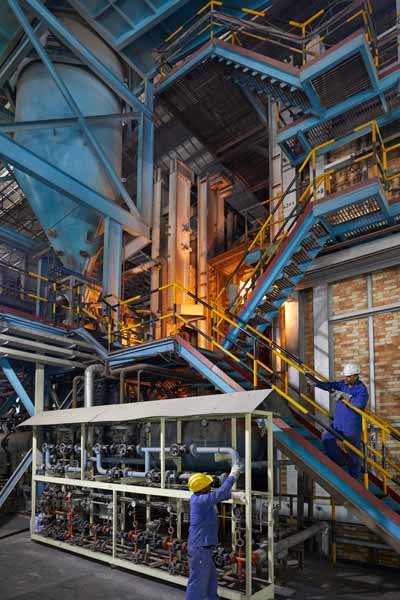 A question that aspiring entrepreneurs frequently ask me centres around what a typical day looks like for me as a CEO. The simple and quick answer is "every day is different;" however, that doesn't offer much detail to those just taking their first steps on the road to entrepreneurship. I've compiled a rundown of what I consider to be my typical day as a CEO of a million-dollar company.
Successful people tend to wake up early. My internal clock has me up early and ready to take on the day without an alarm clock. Once I'm up, I typically read the Online Wall Street Journal and enjoy a devotional song to ensure that I put myself in the best mindset.
Early in the morning, I like to meet with my core team through a video conference call. Once in the office, I meet with my executive assistants to go over my agenda for the day, followed by encouraging and participating in a team huddle with my leadership team. Some days consist largely of networking and connecting with other peer CEOs and industry leaders. Other mornings, I have leadership calls with our salesforce and then in-person meetings with our C-level executives.
I also like to make my rounds to various departments in the office throughout the day because it allows me to catch up with my team and introduce myself to new team members. If we have an event coming up, I spend time preparing for that. After leaving the office, I catch up on conversations and follow-ups that I missed while at the office. This could include phone calls, texts, emails, etc.
Could you tell us about the range of product solutions AGI offers the beer industry currently?
AGI glaspac produces beer containers in amber, green and flint colours throughout the year in NNPB & BB technologies for almost all the major customers in India and some European customers. Glass is the preferred packaging material for beer due to its superior UV absorption properties. AGI glaspac provides bottles to some of India's best-known brewers and supplies many brewers with quality glass beer bottles throughout India. Using our professional design capabilities, we can nurture a basic idea or concept through a step-by-step process of product development to realise the final packaging product.  Our focus is not only on quality but also on being able to introduce new products to the market quickly.
Our beer range comprises mainly of 330 ml as well as 650 ml AIBA bottles, along with other patented designs that are meant for select customers. We also make beer bottles in 500 ml size, as per select international customer requirements.
Please throw some light on the innovations in the glass packaging solutions by AGI (specific to your offerings for the beer industry)
We are trying to set new trends in the industry by leveraging technology to create innovative products that will help to meet the already existing demand more efficiently.
Some of them include:
Creating lightweight containers in returnable and non-returnable options
Making creative and attractive shapes to attract consumers
Using special coloured glass like cobalt blue etc. for attractive containers
Adopting new tempering methods for strengthening glass containers
Using newer technologies like single-stage forming to produce thinner but stronger glass containers
Developing a coating on the surface of the glass to avoid strength loss
Creating heat-resistant Pyrex glass
Creating internal embossing glass bottles
Creating Anti Depression Bottle(-ve Ion Bottle)

In a market scenario where industries are striving to come up with never-before-seen innovations, there must be a constant pressure on you to keep up with this. What are some of the challenges you have faced/ find yourself facing? How do you usually tackle these?
Regarding the alternate packaging industry, glass is  at anacceptable position as the most preferred packaging material. I am quite sure that in times to come, glass will gain a pre-eminent position in the industry.
The main challenges for AGI are the speed of our plans and the unsure government policies, which can affect the market and our customers from time to time. It is clear that by 2030, only innovative companies will survive. Robotics, digitalisation, IoT, Industry 4.0, have become important these days for all companies. We at AGI believe that innovation cannot happen with one person or department.  It will start with teamwork.
Could you please list some sustainability goals that are the most important to you?
In AGI, sustainability is one of our key corporate values inspiring our employees every single day as they go about their work. We always strive hard to create sustainable value through our digital transformation efforts across industries and geographies.  A few initiatives of ours:
Solar Power Facility: As a part of our sustainability strategy, we have added a renewable power source, solar energy, in our consumption portfolio. We have successfully installed a solar rooftop and ground-mounted solar power plant for 8.5 MW power capacity. The system is "On-Grid" and connected directly to our system. Annual estimated energy generation is 12,264 Mwh. These systems are future-ready and are gaining significant popularity as a viable means to reduce carbon emissions. Solar Energy generation is not only contributing to green power generation but also helping us in rationalising the energy cost. We are planning to set up more 8MW power capacity of the facility shortly.
Waste Heat Recovery for Furnaces: At present, we use regenerators for waste heat recovery from the furnace. These generators potentially generate around 500 kW to 700 kW of electricity.
ESP to Reduce Emissions from Furnace: AGI's Electro Static Precipitator (ESP) is a filtration device that removes fine particles, like dust and smoke, from a flowing gas. It is designed to maintain Suspended Particulate Matter (SPM) concentration within permissible limits as specified by the State Pollution Control Boards.
Water Recycling Plant: Wastewater recycling helps us to minimise the environmental footprint. Recycling and reuse of the existing water and wastewater are extremely important to protect our precious resources for domestic, agriculture, commercial and industrial needs.
AGI's Natural Gas Supply Facility: AGI glaspac had made an agreement with Bhagyanagar Gas Limited and Gujarat State Petroleum Corporation for supply of natural gas to Hyderabad and Bhongir, respectively. With these efforts, AGI is moving toward reducing the carbon footprint.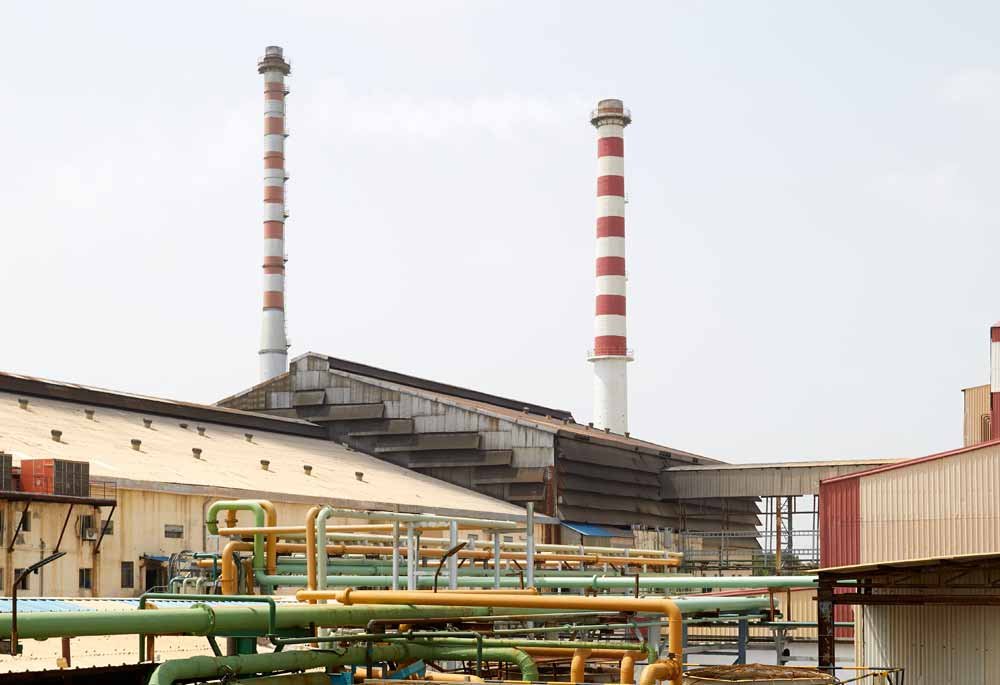 Do you see a big growth in the glass industry?
The first choice is India's dream and global vision to replace plastic with green and environmentally friendly product glass, and from so many angles, we are gearing up. We have expanded capacity to meet the rising demand, and there is no glass shortage. Since plastic is lighter in weight and easier to use, glass uses new technology in glass to match its characteristics as plastic. NNPB can produce the best glass bottles, and the current trend is tempering, appealing, colours and other value additions that will easily take over the shortages to create a good supply chain at the end of the consumer. One of the initiatives is our retail segment Greendrop Glassware, which deals with B2C and e-commerce.
Holding a rich corporate experience of 30 years in domains, such as global and international businesses, business strategy, mining operations and marketing, what message do you bring for those interested in starting a career in this domain?
I think you have to follow a burning idea or inspiration and that's the secret. It probably has been the secret of my career because I was passionate about what I did. And you have to follow it. I'm not saying you have to be absolutely reckless, but you need to take a risk as well. And don't be afraid to take a risk. Maybe a calculated one! It is part of a person's development. If it works out, it's great, but if it doesn't, it is good for your development as a person. I think the new generation should focus on innovation and harness all the resources available to them and focus on the target and even beyond.