A Spotlight on the First Edition of Brewer World Conclave 2022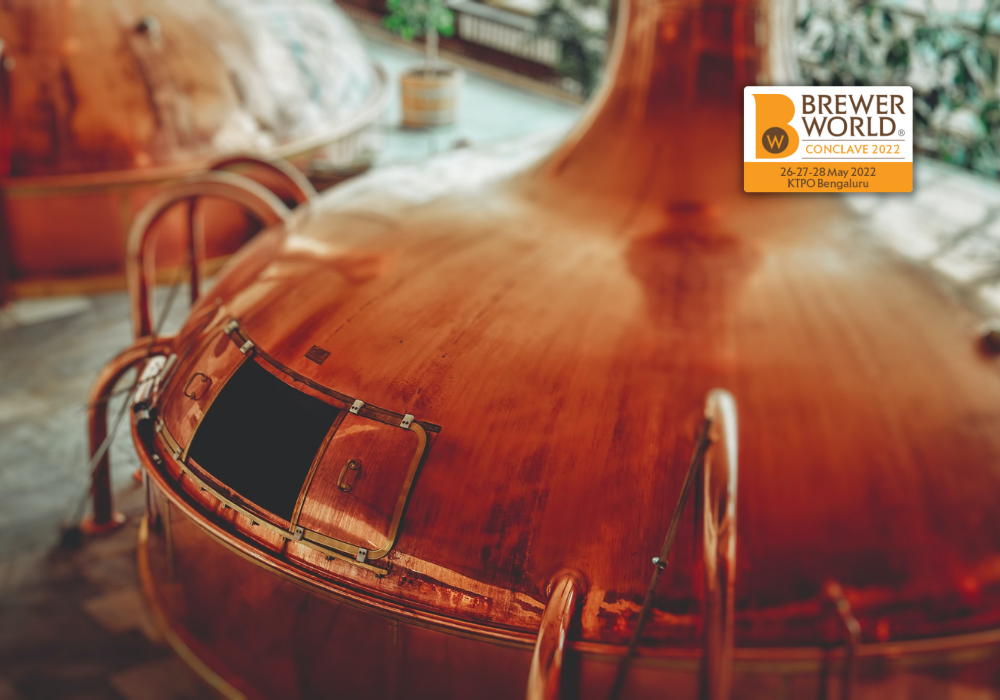 ---
Expo | Conference | Awards
Brewer World is all set to host its first ever edition of Brewer World Conclave 2022. India's only dedicated three-day expo cum conference aimed specifically at the Beer and Brewing Industry is scheduled to take place from 26th to the 28th of May at KTPO, Whitefield, Bengaluru. By bringing together brands, brewers, owners, distributors and key industry suppliers across the globe, Brewer World Conclave is slated to be the number one annual gathering for the beer industry.
More than 70 exhibitors across the country will exhibit the latest technologies, products, equipment and solutions available for the Beer manufacturers in India. Conclave aims to be the premier trade show for the industry, providing the opportunity to connect with customers, vendors and leaders in the national and international brewing arena. The trade show sets a stage for exhibitors and buyers to develop profitable business relationships and helps brewing industry professionals encounter the latest and best products and services that industry vendors have to offer.
"We are looking forward to meeting a maximum of brewers to understand the needs of the market in terms of yeast, bacteria, nutrients, process aids and education. We look forward to spending time with our distributor (Zytex) and working jointly during this event to reinforce our strategy for the Indian market, a strategy that includes education and increasing beer quality supported by premium products. Nothing can replace the experience of face-to-face interactions. We look forward to the workshop and interaction with the brewers, their questions and the exchange of information." – Sylvie Van Zandycke, Director of Sales & Marketing, Lallemand Brewing.
Binodh Raman, Senior Manager for Business Development at SpectraA Technology Solutions Ltd., says "An event like this is happening after two years so that's something we are looking forward to. Also, hats off to the organisers for conducting something after all the challenging times and it would be nice to meet all the industry friends and peers at this expo. The fact that this is only specific to the beer and brewing industry makes it more exciting."
Echoing a similar opinion, Anand Nayak, Director of Strategic Business Marketing at Endress + Hauser said "At Brewer World Conclave, we are excited to showcase our innovative products for the brewing industry and we also look forward to meeting you everyone at the Conclave for fruitful interactions."
Brewer World Conference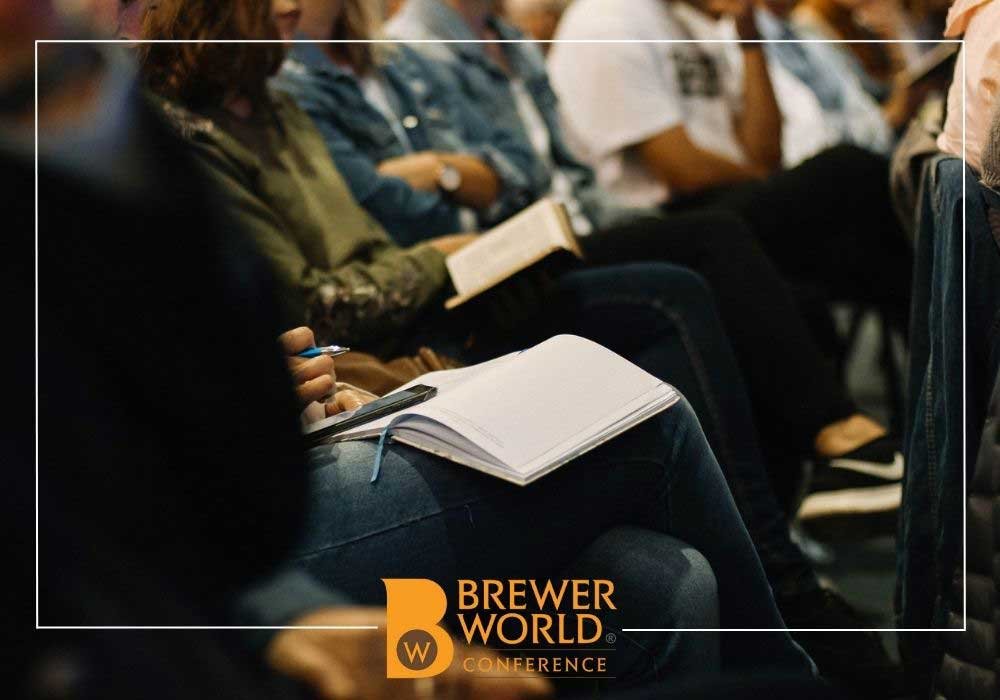 BW Conference aims to provide exceptional value to the Indian beer & brewing industry by serving as a knowledge hub for all things beer. The conference comprises a series of presentations, deep dives and panel discussions held on the 26th and 27th of May, 2022.
As a part of Conference, Brewer World is set to host hundreds of Brewers, Owners, Procurement and Marketing heads from Breweries, be it Commercial/ Production, Craft/ Microbreweries or Contract Breweries along with 30 guest speakers who are industry experts/ leaders across the country. Since this is the inaugural year for Brewer World Conclave, industry leaders are excited and looking forward to participating in the event that has a lot to offer.
More importantly, the conference will address several key topics such as Challenges, Opportunities, Industry Outlook, Market Forecast, Labelling & Packaging Trends, Yeast Propagation, Sustainability and many more via Keynotes and Panel Discussions.
Nakul Bhonsle, founder of Great State Aleworks says "I'm looking forward to interacting with the industry leaders at Brewer World Conference to gain a perspective on the overall beer market in India." Sharing a similar point of view, Manu Misra, founder of Karn Consulting, says "The thing I'm looking forward to the most is interacting with our peers from the beer industry after a fairly long break. I'm also excited about spirited discussions on some of the panels that have been setup."
The Beer of India Awards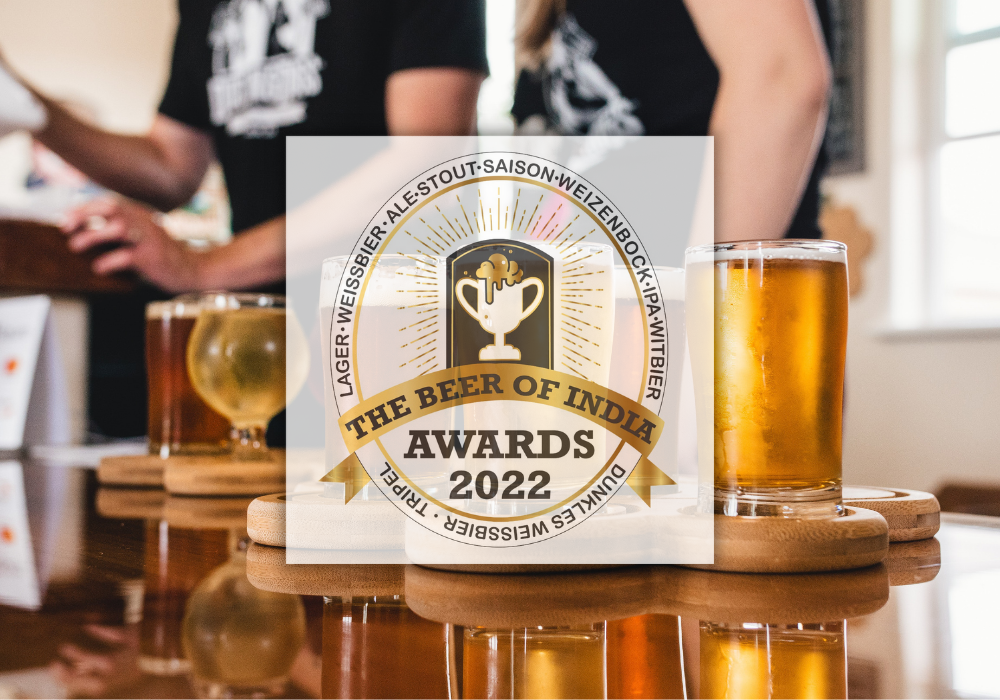 The Beer of India awards aims to award excellence in the Indian brewing industry. A first-of-its-kind awards show in India, conducted by Brewer World, is solely dedicated to the Beer and Brewing Community. The mission of the awards ceremony is to recognise the excellence in beers across India with a blind tasting judging process. It is going to be one of the most premier Beer judging competitions for the industry in India.
The judging panel consisted of BJCP Judges, Certified Cicerones and sensory experts. The judging process was concluded in the first week of May 2022 and the winners would be announced during the Conclave Awards ceremony which will take place on the 27th of May, 6 PM onwards.
Elated about his experience with 'The Beer of India Awards' event, Sameer Patwardhan, who is a BJCP Judge, Head Brewer and Co-founder of Kimaya Brewing Co. says "Having a standardised competition with both macro and micro breweries was a game changer and it was very much needed especially because it brought everyone under one roof with the beers only being judged under the standardised rules of appearance, aroma, flavour, mouthfeel and overall adherence to style." He added that as part of the judging panel, one of his favourite memories were the spirited debates among the judges over the beers. He underestimated the diverse ingredients that breweries across India are using for their beers and judging them with his peers was a great experience.
"Brewer World has tirelessly curated a platform such as Conclave 2022 for the Indian beer industry and all its stakeholders to discover possibilities which lie within the worldwide beer market. It also presents the opportunity to interact with all of the world's leading brands and make them succeed internationally. It is an event which gives the beer its due recognition." says Anitha Raghunath, Co-founder & Managing Director, Brewer World.
Scan the QR code below to register for the event.