A Peak into Japan's Craft Beer Revolution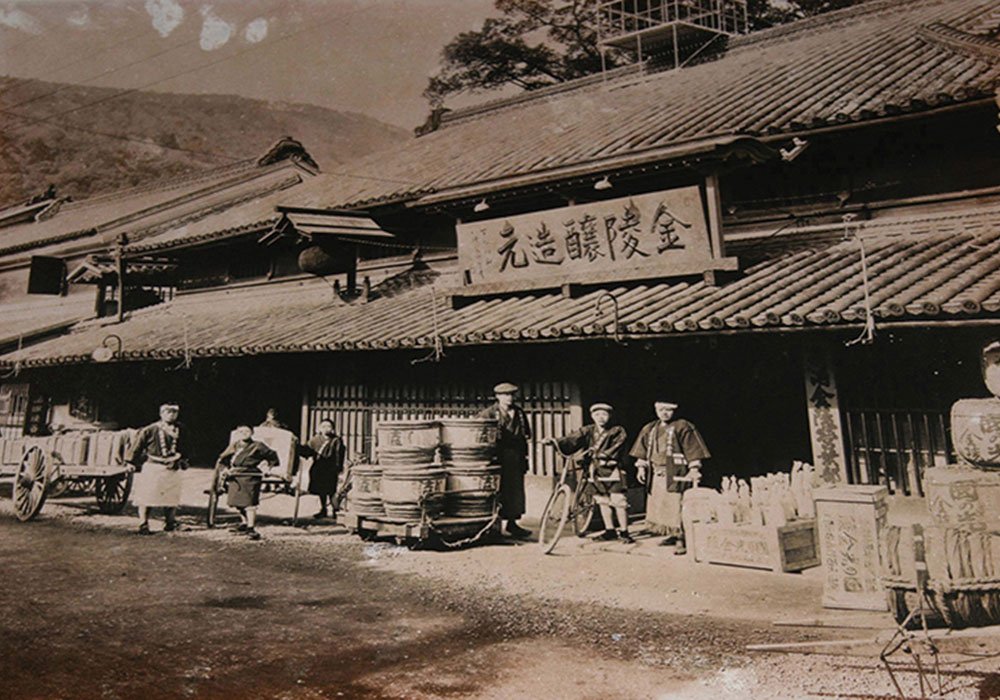 History of beer in Japan
This quarter, in our magazine's globe-trotting beer destination, we would like to give you a sip of the Japanese Craft Beer revolution. Beer is one of the most popular alcoholic drinks in Japanese household and drinking establishments nationwide. Asahi, Kirin, Suntory and Sapporo are some of the companies that currently dominate the market in Japan. The craft beer industry too, has been a continuous boost in stroking a taste in the Japanese sensory impulse. Although craft brewing was banned in Japan until the mid-1990's due to stringent laws that provided licenses only to the large brewing companies. The law was eventually relaxed in 1994, allowing home brewery and small-scale breweries to thrive. Even since then, the craft brewing industry is witnessing increasing popularity with all new entrants producing and serving high quality regional brews, domestically and abroad.
Japan is known to innovate and improvise the products they have been introduced to. Brewing beer was also a foreign idea which was broached by the Dutch, who started to brew beer for their own personal use in Nagasaki during the Edo period. In 1869, the very first brewery was set up in Japan, located at the international port of Yokohama by a foreign businessman. Due to changes in its ownership, the brewery started to produce Kirin-branded beer in 1888. In the meantime, the government established a brewery in Sapporo, bringing a beer brand in 1876 to develop the island of Hokkaido. Henceforth, Sapporo and Yokohama became the birthplace for Japanese Beer. Its popularity forged through the second half of the 20th century and it has long since, overtaking 'Sake' as the nation's favourite tipple.
Beer in Japan is taxed according to the malt content in the beverages, and hence there are other non-alcoholic beverages with less volume of malt and is sold for cheaper prices. But in over coming years, the tax rate will be cumulatively adjusted to be unified to a single one for all beer beverages by 2026.
Craft beer in Japan
Craft beer is vibrantly portrayed in the cities of Tokyo and Osaka, where various bars sell a brew from the breweries they are linked to. There are also a number of brewpubs that brew and sell their own craft beer in their premises. In addition to this, many 'onsen towns' (Hot springs) contribute to the presence of craft beer, where local breweries take advantage of the local pure waters. In preserving a part of their culture, the old Japanese breweries maintain beer museums and offer factory tours. Let's check out some of the easily accessible beer-related tourist attractions.
Baird Beer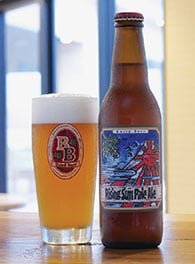 This Numazu-based brewery was founded in 2000 by Bryan and Sayuir Baird, who quit their jobs in 1997 and headed straight to Pacific North West to study brewing. Braid beer is unfiltered and fermented twice, once in package and hence Braid beer is not served ice cold, but in appropriately cool temperatures. They currently ship their beer to United States, markets in Canada, Australia and New Zealand, Singapore and Hong Kong. They have an artist, contributing different artwork for each bottle of Braid Beer that is packed and served. They currently have 8 taprooms operational across Japan. Nakameguro is their first Tokyo establishment opened in 2008.
The atmosphere offers a large open interior, long communal German tables and thick wooden bar counters. Its Craft Pizza + Craft beer experience! They opened Baird Brewing Gardens in 2014, which basically yells back-to-nature brewing! There are guided brewery tours, onsite taprooms and outdoor activities hosted at the site. Experiencing one of Japan's finest craft brewery gardens and enjoying a sip of their brew will be definitely something to look forward to.
Hitachino Nest
'Nest is Best' claims our second craft brewery in Japan, and this one does credit some justice to that. The kimchi brewery was established as Sake Brewery in 1823 by the headman of the Kounosu village, Kiuchi Gihei. The Kiuchi family has been brewing genuine quality Sake for over 190 years. Being one of oldest craft brewery established in Japan in 1996, and after the relaxation of laws for small scale breweries, brewing beer was a new challenge for them. In a year after the opening of the brewery, they won the international beer awards for HITACHINO NEST BEER AMBER ALE. Since then, they have been exrting Hitachino Nest to USA and various other countries. They have totally won 45 awards for the exceptional craft beer, including iTQi (International Taste & Quality Institute) & Superior Taste Awards (Belgium), The Brewing Industry International Awards (United Kingdom) and have also won World Beer Cup (United States) and four times in Australian International Beer Awards. Though winning such internationals laurels for their well-crafted lagers and ales, their Red Rice Ale stands out as uniquely as Japanese. The use of red rice evokes hints of Sake to the palate, along with flaked barley, pouring a hazy pink brew. They have 8 operational outlets in Japan and one 1 in San Francisco, California which accommodates their very own Hitachino chef to complement the uniquely Japanese cuisine with their craft beer.
Codeo
Founded by a family who started organic farming with the idea of 'Peace, Safe & Delicious' in early 1970's in the city of Kawagoe where agriculture has been the primary industry for over hundreds of years. There is a historical approach to keep the soil healthy by growing barley as a green manure in Kawagoe, Saitama. The present organic farmers do not harvest the barley but mix them into the soil to keep the soil healthy. They wondered if the barley they produced so much, were utilised to produce beer. That is when it all started. Since there is no independent malting industry in Japan, it was difficult for local brewers to buy malt.
They hit a jackpot with an idea of using potatoes, which was locally mass produced.
The recipe succeeded, and they started producing the world's first sweet potato beer in 1996. This was first produced by the Codeo Brewery to the archetype of the present 'Beniaka'. In 2006, Coedo decided to forgo the usual "local beer" classification, in favour of the term "craft beer". They believed that this new designation more accurately reflects Coedo's distinctive combination of small-batch artisan techniques and authentic craftsmanship guided directly from a German Brew Master, Christian Mitterbauer IV. Their current 'Beniaka' or Sweet potato beer, is exclusively Japanese and one must defiantly try what drinking beer which is not made from Malt is like.
Beer Museums in Japan
If you're visiting Japan, one must add Japan's beer museums to their bucket list. The four dominating large breweries that were set up to appease the Japanese markets, have guided brewery tours, taking you through the history of beer in Japan.
Sapporo Beer Museum
Hokkaido being the birthplace of beer in Japan, houses the Sapporo Beer Museum, which is one of the oldest and most popular beer brands in the Japanese territory. Sapporo has been brewing beer since 1877 in a former brewery from the Meiji period. The museum introduces you to the history of beer and beermaking in Japan. After the tour, beer tastings are available for a small sum of fee. Right around the corner of the museum is the Sapporo Beer Garden, which consists of a few restaurants, atmospheric beer halls and some sophisticated Garden Grill restaurant. The beer halls most popularly serve all-you-can-drink beer and all-you-can-eat mutton BBQ, a popular local dish named after the great Mongolian ruler Genghis Khan (Jingisukan in Japanese) to compliment your favourite beverage. In short, Sapporo beer museum has made it every beer connoisseur's bucket list, so if you are one too, then you should most definitely visit this museum.
Access: The Beer Museum can be accessed by the Loop 88 Factory Line; bus that stops among other places at Odori Station and in front of Seibu department store near Sapporo Station (departures every 20 minutes, 210 yen per ride). Alternatively, it is a 25 minute walk from JR Sapporo Station or a 15 minute walk from Higashi-kuyakusho-mae Station on the Toho Subway Line.
Museum of Yebisu Beer
Yebisu garden is comfortably settled on the morass of Tokyo city, making it one of the calming attractions amidst the fast paced city. The surroundings boast a dozen of buildings and skyscrapers, also featuring a large array of shops and restaurants which includes Mitsukoshi department store, the Westin Tokyo hotel, the Michelin 3-star Chateau Restaurant Taillvent-Robuchon, offices, residential space and a photography museum.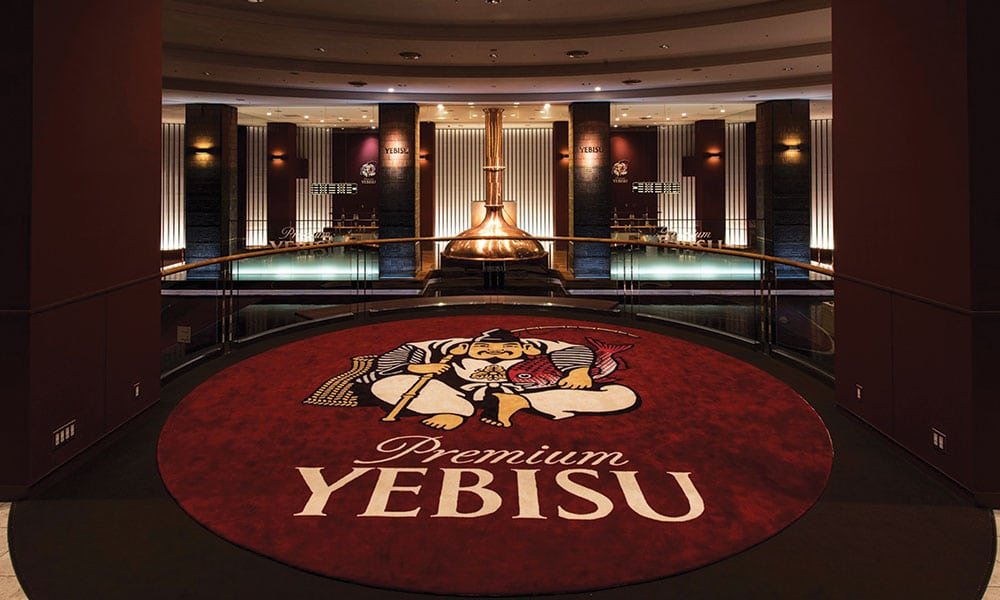 Yebisu Garden Place is built over the former site of a beer brewery of their own and have been brewing since 1890. It was the brand that paved way for development of the town and the railway station of Ebisu, its name and not the other way around. This museum of Yebisu beer commemorates the original brewery, displaying the exhibits of the history and science in beer brewing in Japan and the world. This museum too offers beer tasting after a guided tour for a small fee. After a visit to the beer museum, you may want to consider a meal and drink at the beer restaurant Beer Station". Yebisu is one of the most expensive beer brands and is consumed occasionally for festive activities. One must definitely add this in their travel planner, to witness how this brand has revolutionised development in that area.
Access: Yebisu Garden Place is a five-minute walk from Ebisu Station, one station south of Shibuya Station on the JR Yamanote Line. It is connected with the station by the well marked "Yebisu Skywalk".
Kirin Brewing Company
Kirin is one of the leading beer breweries in the Japanese market, it was founded in Yokohama, a city that played a leading role in Japan's adoption of beer from the West. Kirin brewery museum offers free brewery tours which offer a glimpse into the brewing facilities and include some beer tasting. The tours last about 80 mins, which eventually leads to the gallery filled with displayed pertaining to the history of beer and brewing in Japan, of course! They also take you through the fermentation tanks, canning and kegging area where beer is packed and distributed to the local shops, kiosks, bar and restaurants commercially. Tours are usually conducted in Japanese, but an English guide will also be available for translation. In the last 20 mins of the tours, tourists are provided with free tasting, where visitors are given a couple of beers and some snacks.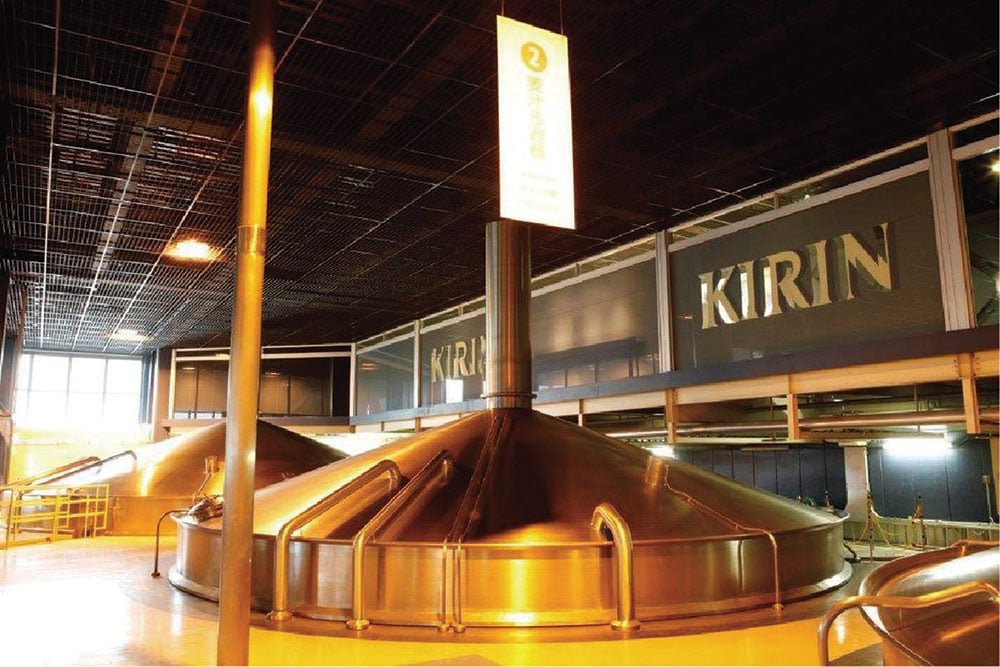 Kirin seems to have a long history and it is closely tied to the evolution of beer in Japan. After exposing their market to foreign trade, beer began to thrive in Japan during the Meiji period, particularly in the International port city of Yokohama. The company found its light in 1907, when two of the country's first breweries decided to unite their operations.
Access: The Kirin Beer Factory is located a 10-minute walk south of Namamugi Station on the Keikyu Main Line (20 minutes, 280 yen from Shinagawa or 13 minutes, 160 yen from Yokohama). Alternatively, it can be reached in a 15-minute walk from JR Shin-Koyasu Station on the JR Keihin-Tohoku Line (20 minutes, 290 yen from Shinagawa or 6 minutes, 160 yen from Yokohama).
Keyaki Beer Festival
Japan also hosts its very own Keyaki Beer festival, which is a biannual event hosted in spring and autumn seasons of the year. They have successfully completed twenty beer festivals in 2018. The beer festival hosts fifty craft beer companies and bars from Japan and overseas, in a five-day event in the month of May and September. There are also craft beer tasting sets for the audience, where one would spend on an average ¥1000 for four different beers. Some of the breweries, for example Outsider Brewing, Nasu Kougen Beer, and Shonan Beer have produced some special beers that can only be tried at the Keyaki Beer Festival Spring. Even more incentive to go, as if you needed it. Moreover, there is also a bottle shop where you can pick up some of the beers to take home with you. Be careful though – after last year's event, audience ended up breaking a couple of bottles after consuming a tad too much beer. Keyaki Beer Festival is worth a visit if you want to catch most of the craft beers under one roof. Some beer stations also have their merchandises being sold, to take something back with you as a souvenir.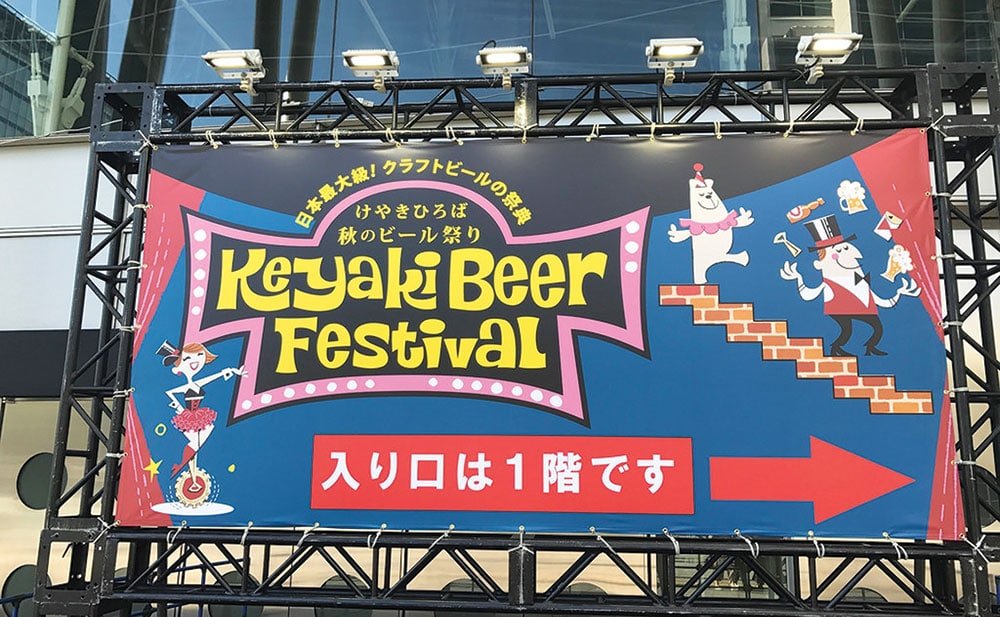 Japan offers various opportunity to indulge in their beer industry and any beer connoisseur dream come true. Do pick Japan as your next beer destination, as this place will definitely not disappoint you and your money!
Written By: Sangeetha Somanath,
Brewer World Correspondent