10 Can't-Miss Gifts For Beer Lovers This Festive Season: 2020 Edition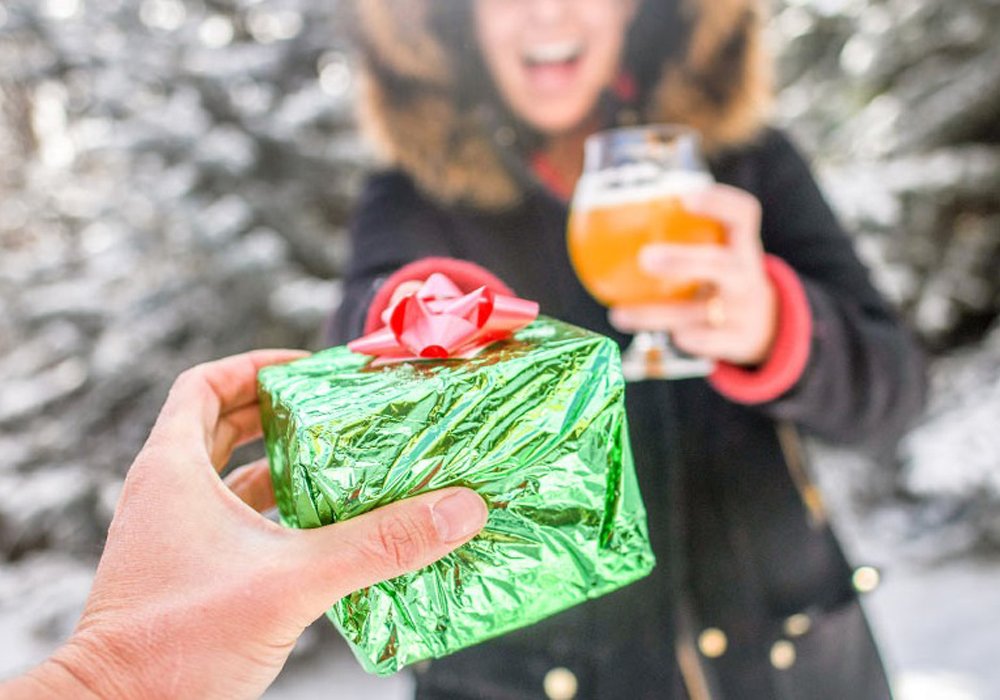 Over the years, beer, in general, has earned a reputation for itself, for being a casual drink that doesn't have a lot of rules. Still, beer is serious business – and so is picking a quality present for people who live and breathe beer!
Whether you're looking to indulge your inner beer geek with a little retail therapy or simply in need of a thoughtful present for the beer lovers in your life – here are ten ideas that are so much better than your standard six-packs!
Everyone knows the right glassware makes all the difference to get the best out of your beer. But many aspiring beer enthusiasts are probably still using their old beer mugs and pint glasses when it comes to tasting their beer. That's okay, because now they have you to gift them this beer-tasting set of six from Rastal!
Whether you decide to go on a short drive with your friends or to a weekend house party, this stylish beer caddy makes carrying your craft beer cans super convenient! It comes with an attached bottle opener on the side – and even has a divider that keeps your glass bottles safe, but can be removed for extra space!
This sleek, vintage style, 64-ounce, copper growler would make a great showstopper at just about any beer gathering. Unlike ordinary growlers, this one has a CO2 cartridge, carbonation cap and external pressure gage that keeps beer cold and fresh for up to two weeks! It also comes with its own tap dispenser – which means no more unnecessary heavy-lifting and sloppy spillages!
Take your favourite beer on the road with this versatile BrüMate Hopsulator trio that doubles up as a koozie for 350 and 500-ml cans and bottles and as a pint glass with a lid. A bonus? It works with both hot and cold beverages, so it's as good for taking beer to the beach in the summer as it is for carrying hot chocolate on a winter road trip!
Looking to level up your dining experience from boring to brilliant with a choice pint but are unsure of where to start? This book offers masterchef-worthy flavours that make perfect matches with – and often use – beer (our favourite is the dark chocolate soufflé with bourbon barrel-aged crème anglaise). From smoked beef brisket with rosemary confit potatoes to duck cassoulet and malted oat pecan cookies and mini stout milkshakes – author Adam Dulye who is also a chef-owner of The Abbot's Cellar, a James Beard semi-finalist restaurant and was Executive Chef to the Brewer's Association in 2015 – takes us through the principles of pairing with each of the six flavor categories of craft beer: Crisp & Clean, Hoppy & Bitter, Malty & Sweet, Rich & Roasty, Fruity & Spicy, and Sour, Tart, & Funky. Not only that, the book also comes with the Capper, a nifty, pocket-sized, multi-functional gadget that doesn't just crack open your beers, but also seals them back up to keep the freshness intact for later!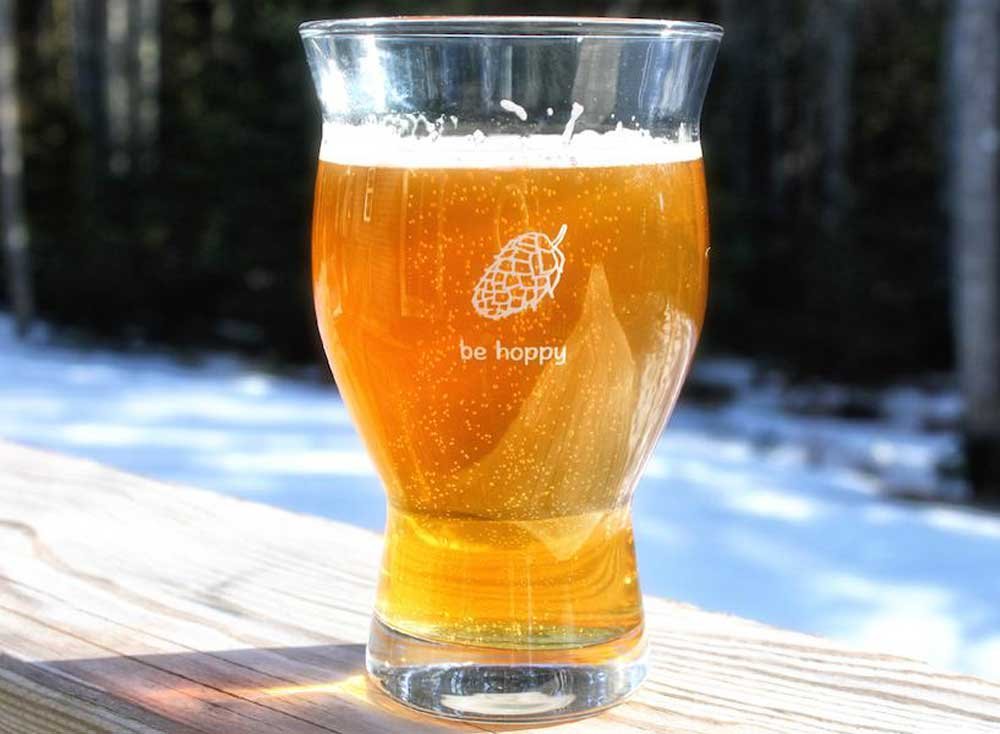 For beer aficionados whose main pet peeve is a badly poured pint, this beautifully-designed glass with functional features makes a great gift! From maximising that delicious hoppy aroma and flavour to supporting a rich and creamy head to sustaining the right amount of carbonation – this one does it all!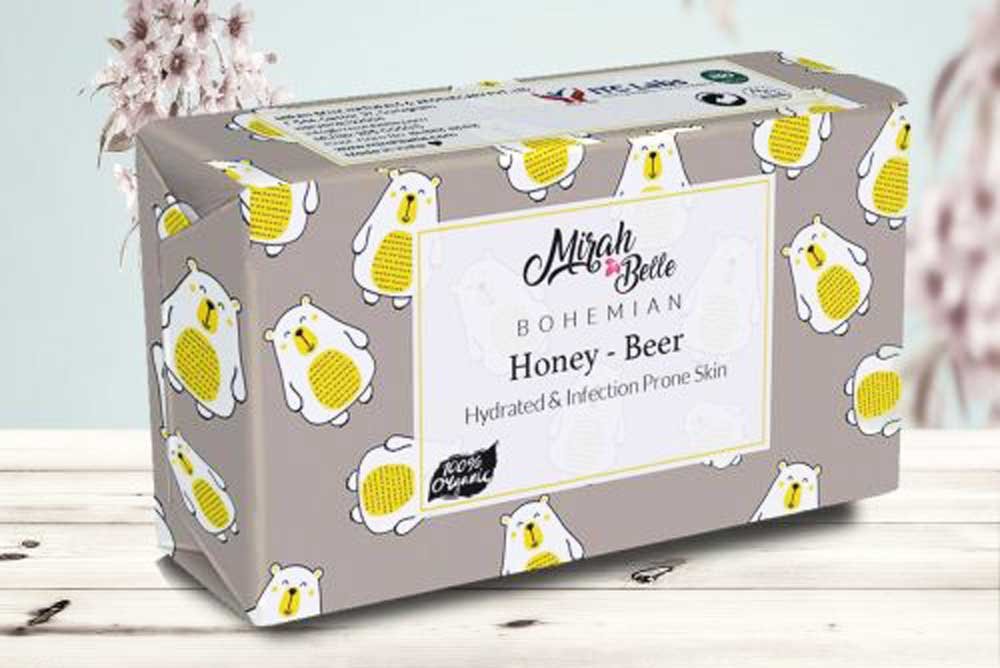 For the beer lover who is also an advocator of conscious skincare and beauty, this hand-cut bar soap crafted with real beer and honey will be a bathroom staple. It's not just all-natural and vegan, but also cruelty-free, sulphate-free and paraben-free! It's extra-loving to dehydrated and acne-prone skin – and leaves you feeling nourished from skin to soul!
Whether it's a friend who can never stop experimenting with beers or a complete newbie to the world of craft, log books are a useful way to learn about beer and log tasting notes on the go! This 144-page portable logbook can record key tasting details for 124 beers and includes a beer- evaluating primer and chart of beer styles and sub-styles for reference! Made of acid-free, archival quality paper – this durable, hardcover book fits snugly in your pocket while its elastic band attached to back cover keeps loose notes in place. The gold foil embossing on the cover makes it stand out from ordinary log books and gives it an extra nice 'gifting' vibe!
Tired of boring metal bottle openers that are easy to lose amongst all the stuff in your drawers? This one adds an instant touch of sparkle to your bar or table top! The base of this exquisite bottle opener is made from semi-precious rose and white quartz stone that is hand polished and embellished with gold leaf edging, making an excellent festive gift!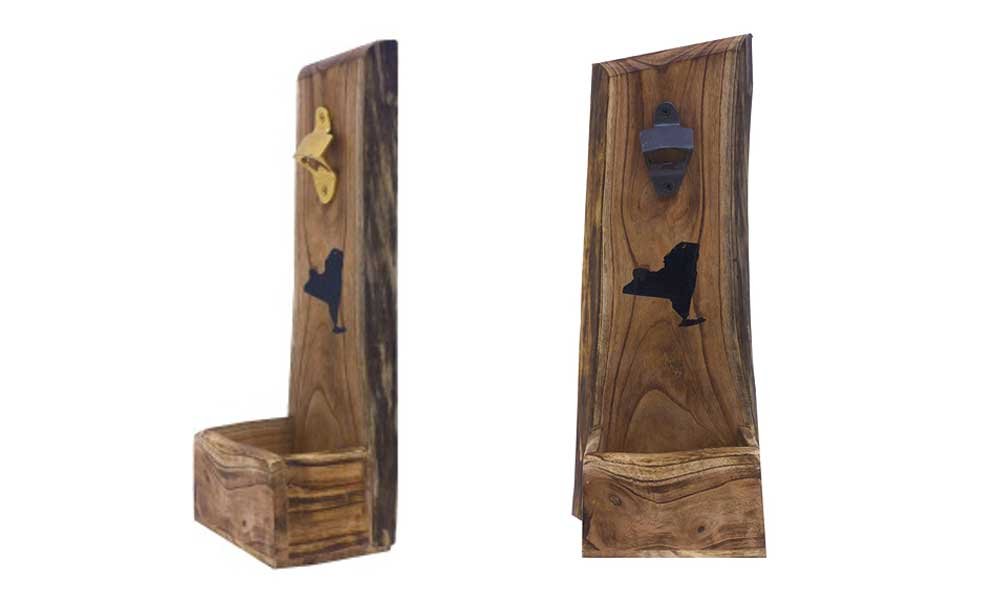 This hanging bottle opener is a great way to keep your tool in a place where it catches not just yours but everyone's eye, quite literally. Not only does it add a dash of personality to your otherwise bare wall and home bar, but also keeps it tidy thanks to the in-built cap-catcher! One of these mountable, personalized bottle openers not only dresses up your home bar, but also keeps it neater thanks to a built in cap catcher.